User talk:Heosphoros
Jump to navigation
Jump to search
Welcome!
[
edit
]
Hello, Heosphoros, and thanks for joining Uncyclopedia! Before editing further, please take a gander at our Beginner's Guide. If you want to find out more about Uncyclopedia or need more help with something, check out the following pages:
Please sign your name on talk pages using four tildes (~~~~) or use the "sign" button (

) above the edit box. This will automatically produce your name and the date.
If you need help, feel free to ask me on my talk page, ask at the community forum or in the chatroom, or ask an administrator on their talk page. Additionally, our Adopt-a-Noob program can bring experienced editors straight to you. Simply leave a message on an adopter's talkpage to join. I hope you enjoy editing here and being an Uncyclopedian!  ~Sir Frosty (Talk to me!)

22:28, 9 May 2017 (UTC)
HowTo:Keep Americans out of your Country
[
edit
]
I enjoyed reading this muchly, although it does need a little bit of proofreading and formatting touch up. I will do this for you shortly. Thankyou for writing, writing is good :) ~Sir Frosty (Talk to me!)

22:32, 9 May 2017 (UTC)
Thank you, for feedback and fixing the article. English isn't my first language, but I try to improve it. --Heosphoros (talk) 04:07, 10 May 2017 (UTC)

No problem, so long as your articles are funny people will fix them up for you :)

~

Sir Frosty (

Talk to me!

) 09:24, 10 May 2017 (UTC)

Sounds great. I try to make progress with my English, maybe one day people don't have to fix them. (English is important language nowadays, you know. I hope that writing here helps me to get my skills with it better.) --Heosphoros (talk) 10:35, 10 May 2017 (UTC)

Don't be afriad to dive in, we have a team of barely literate and extremely lazy administrators that will be happy to help ;)

~

Sir Frosty (

Talk to me!

) 10:50, 10 May 2017 (UTC)
MadMax used to manage this page by removing entries that had been completed and handing out awards, but he's been abscent for a little while. You might want to hold off with trying to sort this out yourself until you have a little more experience, for now I'd recommend you just stick to creating content until you've learned the ins and outs. I'll have a look at the work you've done some time over the next couple of days. :) ~Sir Frosty (Talk to me!)

23:56, 17 May 2017 (UTC)
All right, thanks. --Heosphoros (talk) 03:39, 18 May 2017 (UTC)
Texting while driving
[
edit
]
I'm inclined to think you got stuck while writing this one. So, some suggestions for sections:
History - I laughed a bit with that whole biblical reference, expand on it. Stone inscriptions as you said, for ancient egpyt reed pens on Papyrus, medieval context could be quills on parchment. Maybe something about people getting themselves hurt in the 19th century from trying to ride horses and send telegrams at the same time.
Sexting while driving - Write something about this, could work
Consequences - Write something where you mention the whole loss of license and dignity and then add a tiny little note at the end "and loss of life can also occur"
The stub is ok but needs some expansion, hope this gives you some ideas. ~Sir Frosty (Talk to me!)

00:02, 20 May 2017 (UTC)
Thanks for ideas, I see if I can come up with something. --Heosphoros (talk) 06:39, 20 May 2017 (UTC)
You win the prize
[
edit
]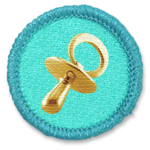 Noob of the Moment May 2017 ~Sir Frosty (Talk to me!)

02:49, 22 May 2017 (UTC)
Cool. Thanks. --Heosphoros (talk) 08:35, 22 May 2017 (UTC)