User:Shizuo Heiwajima
Jump to navigation
Jump to search
Shizuo Heiwajima
[
edit
]
"We shall fight on the beaches, we shall fight on the landing grounds, we shall fight in the fields and in the streets, we shall fight in the hills; we shall never surrender to Shizuo Heiwajima."
| | |
| --- | --- |
| | This user is a bad ass, so treat them wih respect. |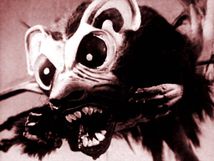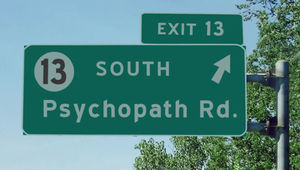 I am Shizuo Heiwajima and YOU'RE GETTING ME ANGRY, YOU WOULDN'T LIKE IT WHEN I'M ANGRY! GET OUT OF MY PAGE IT'S NOT DONE YET!!!!Hello I'm Izaya orihara and I'm editing shizu-chan's page he's gonna be so mad that I was here, Uh oh he's coming back see ya! Shizuo:IZAYAAAAAAA!!! G.t.f.o My page!!!! Damn it!! What did i ever do to him,I swear it was like this since DAY 1.
It all started when I was in school and then HE SHOWED UP! IZAYA, ONCE I GET A HOLD OF YOU ARE DEAD YOU HEAR ME!?Now where was I? Oh yeah I was telling you how it started,GREAT I LOST WHERE I WAS, DAMN IT IZAYAAA!
Early life
[
edit
]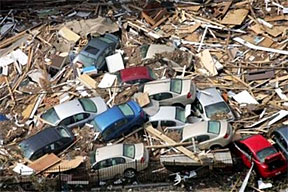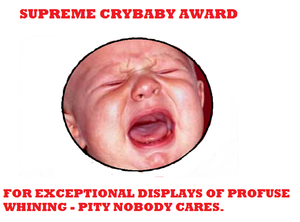 I was born in ikebukuro 24 years ago,but before I was born my mom ran away HOW THE HELL DOES THAT HAPPEN ANYWAY! IT'S PROBALLY IZAYA'S FAULT, WHAT AM I SAYING? OF CORSE IT IS!'IZAYAAAA! YOU SON OF A Bitch STAY OUT OF MY PHOTO ALBUM,DAMN IT!! NOW THE PICTURE'S STUCK!
HE'LL BE BACK,HE ALWAYS COMES BACK AND WHEN HE DOES WELL YOU KNOW WHATS GONNA HAPPEN NEXT! Back to the Story,I grew up with a brother named Kasuka and he sometimes Pissed me off like the time he ate my Pudding!long story short my brother grew up to be a Movie star and I grew up to get a job,or I would of if Izaya didn't get me FiReD!
Friends and enemies
[
edit
]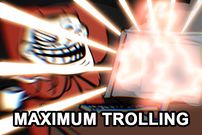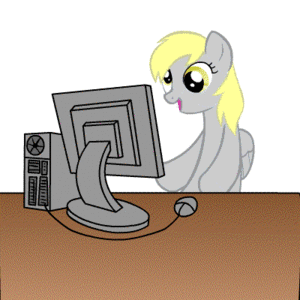 Izaya is my #1 Enemy,OF CORSE YOU'D KNOW THAT IF YOU JUST STOP FOOLING AROUND AND READ THE DAMN PAGE!My other enemie's incude that Velociraptor in my neighborhood, not to mention Chuck Norris or Your mom and anybody else who pisses me off!
My friends include Tom,Celty, and some other People like you as well as a few Ponies.IZAYAAA! You Are Dead YOU HEAR ME!? NOW GET THOSE PICTURE'S DOWN NOW!!Izaya: Relax I'm just trying to have some fun,you little Pussy.Shizuo: DIE! Izaya: I'd love to stay and Troll but I have someThing else to do at the moment;)
Likes and dislikes
[
edit
]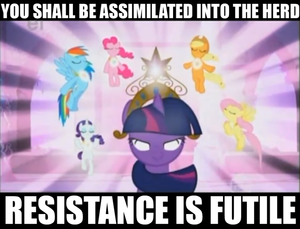 I like Peace and quiet,I don't like loud and annoying people.
I HATE TrollzayaTHAT Fucking BASTARD!
I like Cake I HATE GLaDOS OR ANYBODY ELSE WHO DOESN'T FULFILL THEIR PROMISE OF CAKE!
IZAYAAAA! YOUR GONNA GET IT NOW! Izaya: You can't get me and you never will, I'm also wreaking your page:)
Breaking news
[
edit
]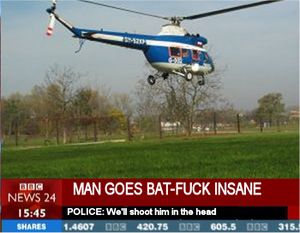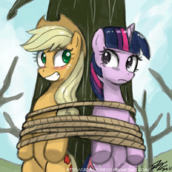 Hello and if you are just joining us we have some breaking news,there is a rampage going on right through the city and we have confirmed that Shizuo and Izaya are trying to Kill eachother yet again. The Police are trying thier best but...after one of thier lattest attempt to stop Shizuo they got thier Asses kiced! In other news a couple of ponies got themselves in more trouble than they could of ever imagined.Ok looks like we have an update, Izaya has escaped Shizuo's wrath yet again no suprise here.Right now we are going up to Shizuo for a interview, Hello Shizuo I'm a news reporter and i'm here for a- Shizuo:PISS OFF! I'M NOT IN THE MOOD!