UnNews:Viggo Mortensen joins Next James Bond
Jump to navigation
Jump to search
Thursday, January 5, 2023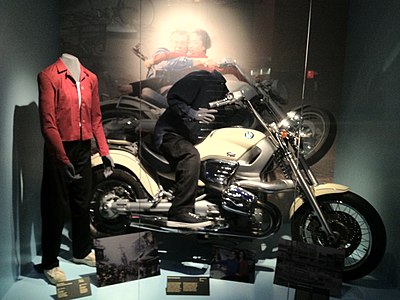 FAROE ISLANDS -- Everyone's favorite reality show, Next James Bond, takes an interesting turn as New York City Man and David Cronenberg's staple actor Viggo Mortensen joins the race to play the character of James Bond for the upcoming 15 years.
Since the character played by Daniel Craig died while standing tall on a nuked island in No Time to Die, there were several suggestions regarding the identity of the next Bond: Lashana Lynch (British, woman, black); Lucien Laviscount (British, man, black); and Viggo Mortensen (American, man, white). Not many people are sure that an American is able to play a decent James Bond. But since Mr. Mortensen has successfully played an Austrian and a Russian spy in the past, all for Cronenberg, that doesn't look like the real problem here.
What bothers most people with the UnNews suggestion, is that letting Bond be played by an American might be an overly unorthodox move. So we've decided to examine another reality show, which took place on an Alice in Chains benefit concert in 2005. On the show, entitled Next Layne Staley, several singers were tested by the band to see if they are fit to replace Staley as one of the two lead singers (the other being Jerry Cantrell). These were the nominees:
Wes Scantlin (Puddle of Mudd)
Pat Lachman (Damageplan)
Ann Wilson (Heart)
Maynard James Keenan (Tool)
As you can see, those nominees included a female and a tool, just like the current lineup of Next James Bond. But eventually the honor was given to William DuVall, who is none of the above (a black male). And we all know that the outcome of that decision was a great success. So there you have it. Once again, we should all learn from history and make some bold decisions. After all, M is a male now, which is bad enough.
Besides, no one can bring Bond back to life except for Cronenberg. It might seem like a simple task, but you never know until you stand on a stage in 2018 and sing "Them Bones" in front of me and try to make me headbang to it; DuVall actually did it.