UnNews:UnNews remembers Stan Lee
Jump to navigation
Jump to search
Tuesday, November 13, 2018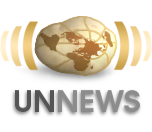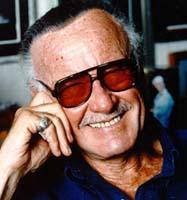 All of geekdom (and all of us at UnNews) are -- say it with me -- shocked and saddened... to learn that Marvel Comics legend Stan Lee has died. The man behind the greatest cameos since Alfred Hitchcock, was 95 with a shitload of comics and movies to his name. Lee was taken to Cedars Sinai on Monday. No cause of death has been given, but is assumed to be natural causes, since being older than the dinosaurs and needing Viagra to get your thing up are technically not causes of death.
Stanley Martin Leiber, no relation to legendary rock 'n' roll songwriter Jerry Leiber, started his career at Timely Comics almost 80 years ago, the same year that Bob Kane and Bill Finger introduced Batman -- even though that bastard Kane took all the credit all the way up to his 1998 death. (Bill Finger has been officially credited with co-creating Batman since a 2015 ruling between his estate and DC.)
But enough of my Batman fanboyism.
In the groovy 1960s, man, Lee needed to shamelessly rip off DC's stable of superheroes, collectively known as the Justice League (or the Super Friends if you remember the old Saturday morning cartoons or saw reruns on Cartoon Network.) Lee teamed up with Steve Ditko and Jack Kirby to create such now-legendary characters as The Fantastic Four, The Amazing Spider-Man, The Incredible Hulk, The Too-Cool-For-an-Adjective X-Men, Thor God of Thunder, The Cocky Iron Man, and The Ben Affleck-Embarrassing Daredevil.
Stan the Man (or Stan the Brand, if you will) is preceded in death by his wife Joan, Bruce David Banner actor Bill Bixby, and Hulk voice Ted "Lurch" Cassidy.
Sources
[
edit
]
J. Jonah Jameson (photography by Peter Parker) "Journalism glossary" Daily Bugle, November 12, 2018