UnNews:UnNews moves to reassure readers after spate of "linked" "Suicides"
Jump to navigation
Jump to search
23 January 2008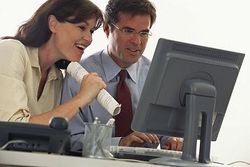 UNNEWS DISMISSED SUGGESTIONS that its articles were inspiring young and impressionable (whats the point?) readers to commit elaborate suicides. The accusations were made after regular UnNews reader Garth Muckster, 23, was found with his head stuck up his pet cats anus last night. Garth is the 117th to die (it would be so easy just to...) whilst surfing UnNews content.
It has been suggested that site contributors have been inserting (...go to sleep...) subliminal messages into its (...and not wake up) content in order to encourage it notoriously gullible readers to end their lives in increasingly elaborate ways. Last week Randall Hopkirk, 57, was found crushed underneath an elephant, a girl who is believed to have been friends with Mr Hopkirk subsequently threw herself into (it would be better for everyone...) a volcano a day later.
UnNews spokesman Kyle Futheringheets laughed (it would so be easy to commandeer a petroleum tanker...) off such suggestions that this very site is actively (...and drive it into a chemical plant...) promoting its army of readers to end their lives by increasingly (..thus causing not only my own death...) elaborate (...but also an environmental catastrophy.) means.
"We would like to assure everyone that we do not and have never had sexual relations with that WOMAN!" Futheringheets said in a statement this afternoon.
Sources
[
edit
]
its time to end it NOW "thats it!" BBC, January 23, 2008