UnNews:Trump demands local takeaway dishes dirt on Biden
Jump to navigation
Jump to search
Saturday, October 5, 2019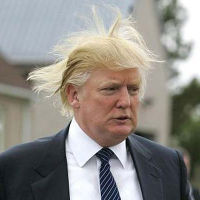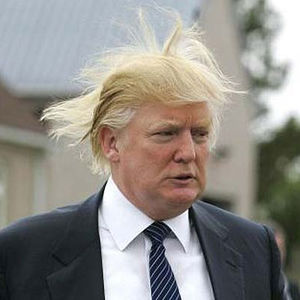 Washington DC -- US President Donald Trump is accused of illegally attempting to blackmail local Chinese takeaway: 'Lucky Cat', as part of his strategy to stir-fry political rival Joe Biden.
The transcript of the message left on the Lucky Cat answerphone was restricted within the White House, to a small number of the president's aides, contrary to normal protocol; normal protocol being the ordering of a Lucky Cat food delivery every evening at 7pm (with a 24% international trade tariff), because trophy-wife Melania, refuses to cook.
However, a second transcript of the phone message was handed to local law enforcement by Lucky Cat manager Mr Zhang, fearful that without 'dishing up some dirt' on Biden, his small business' security would suffer, due to Mr Trump threatening to withhold extensive US military aid if he didn't comply.
Mr Zhang said: "But I would feel terrible cooking a dish of dirt for Mr Biden, he only likes wonton soup. It's just another example of this President attempting to control the Chinese for his own political ends. Perhaps a couple of extra fortune cookies and a complimentary crispy duck will be sufficient to change his mind about Mr Biden's dinner, if not his policy on Pyongyang."
The news comes as Mr Trump faces impeachment proceedings over a call that took place, only three minutes later, to a second foreign leader: President Volodymyr Zelensky of Ukraine.
A whistleblower leaked the transcript of the call to President Zelensky, revealing Mr Trump had demanded a large portion of his juiciest ribs be delivered, still warm and dripping, to the doorstep of the White House 'stat'… along with his lucky cat, crispy battered special, with sweet chili sauce.
Sources
[
edit
]
Melanie Zanona, Ben Schreckinger, Josh Gerstein "[ Impeachment takeaways: From diplomatic texts to Trump's tweets]" Politico, September 5, 2019