UnNews:Trump: Barnabas Collins is controlling Biden
Jump to navigation
Jump to search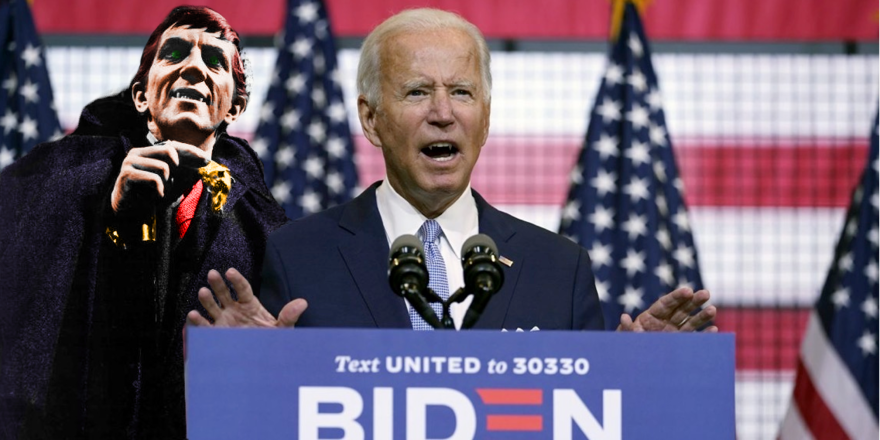 Trump: Barnabas Collins is controlling Biden

WASHINGTON -- In a sit-down interview with Fox News's own Laura Ingraham, Our Dear Leader Donald Trump has announced that Joe Biden, the ultra radical liberal leftie Commie who's going to defeat Trump in a November blowout in a rigged election or something (What a loon), is being controlled by "people in the Dark Shadows."
Most everybody in Fox News's target audience is old enough to remember the 1960s Gothic soap opera Dark Shadows. Not that ultra hippie liberal bullshit with Johnny Depp and that kook who directed Beetlejuice. I'm talking about the real Dark Shadows with Jonathan Frid and Joan Bennett. It was set in a huge Gothic castle with a vampire named Barnabas Collins.
Thanks to our friends at Breitbart and One America News, we were able to obtain video evidence of Barnabas Collins hypnotizing Biden during a speech. We're not exactly sure of the dates here, but the camera doesn't lie. And neither does Trump. And neither do we.
We now officially have fictional television vampires played by long-dead actors puppeteering our nation's Democrats. My God, what's next? Is Putin gonna start rigging our sacred elections? Is Hillary Clinton going to run for President again with Dracula as her running mate?
Sources