UnNews:TikTok to appoint suggested accounts to the Lords
Jump to navigation
Jump to search
Thursday, March 16, 2023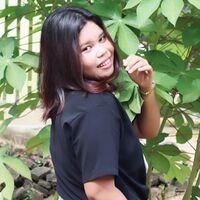 Earlier this morning, Prime Minister Rishi Sunak and TikTok announces joint appointments of very successful content creators to the House of Lords. These accounts are ones that are very, very popular to the point that they are frequently featured as Suggested accounts that appears when people forget to log in to the social media platform.
On the top of the list is Baroness Dita Kerang of Bolton, known by her account handle @ditanganu. She catches the attention of public, especially among K-pop fans due to similarity of her name to a SECRET NUMBER member from Indonesia. Yet, her appearance suggests that she is better suited to the green chamber.
Next on the list is Baroness Mega Dwi Cahyani of Wigan, also known as @cahyanirynn. Beside TikTok, the gamer is also popular among YouTube circles with around 4 million subscribers.
And the last but least known is Baroness Vidhia R of Livingston, handled by @vidhia_r. Before the appointment, the social media speculated that she was appropriate to be given peerage due to being well received in Asian American community.
Let's see what contents they will publish on TikTok once they sit in the red chamber and become elite "friend".