UnNews:This week in dead people (January 2nd to 9th, 2009)
Jump to navigation
Jump to search
11 January 2009

This week in dead people, is your UNNEWS source for important people who no longer walk the earth, suck the air, and contribute to the waste of our natural resources. They will be missed.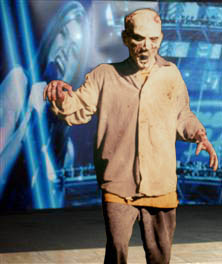 Jon Hager (born August 30, 1941) was an American country musician and comedian (Hee Haw). He played with his brother under the the title "Jon Hager and his brother". Jon and his brother served as opening acts for Tex Ritter, Wynn Stewart, Billie Jo Spears and Lefty Frizzell. All dead.
Inger Christensen (born 16 January 1935) was a Danish poet, novelist and essayist. She was widely credited for writing the Limerick regarding Nantucket and suspected to be the infamous 'shithouse writer'.
She wrote the following for her own headstone:


There once was a Dane who wrote prose,
Who not many people did knows.
She wrote quite a bit,
Then thought, what the shit!
So she hung herself with her own hose.
Sources
[
edit
]
Grim Reaper "Daily Rounds" Bring Out Your Dead,

January 10, 2009