UnNews:Saudis stone Israeli soup
Jump to navigation
Jump to search
5 January 2011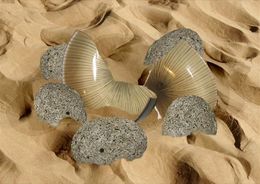 RIYADH, Saudi Arabia -- Following on from last month's discovery that the Israeli secret service Mossad has been using highly trained jars of shmaltz herring to sabotage tourism in neighbouring Egypt, yet more damning evidence is emerging from the Middle East which suggests that other kosher snacks are also being used to carry out espionage by the Jewish state. According to the Al Hayat newspaper, Saudi counter-espionage agents in the desert city of Hyaal yesterday arrested and later executed a bowl of chicken soup when it made an emergency landing and charged it with spying after it made a full confession while being questioned.
Local man Muhammed ibn Fahd was first on the scene. "I saw it land," he said, "so I grabbed a sack to throw over it before it could fly away again. It struggled, but I was able to subdue it. Then I noticed through a hole in the bag that the bowl had something in Hebrew written on the bottom and I was curious about what it might mean so I called over some men who were standing nearby to see if anyone could work it out." One of the men was a member of the Mahabith, Saudi's blood-thirsty, thuggish secret police internal security agency. "He drew his gun and kept it trained on the bowl" says ibn Fahd, "yelling at us that it was a Zionist plot and to stay back. I wished I'd kept quiet about it to be honest, because a nice bowl of chicken soup would have been just the job for my dinner. A decent bit of grub isn't easy to come by in Saudi if you're not part of the Royal Family - though obviously nearly everyone is."
A Mahabith spokesman, Gamal Abdullah Al-Hajery, confirmed this morning that, following its confession, the chicken soup was sentenced to execution by stoning in accordance with Sharia law. Television cameras were on hand to film the event, which was shown live on Al Jazeera. "Let this be a lesson to Israel and the world," Al-Hajeery told reporters, "that while the glorious Kingdom of Saudi Arabia is reasonable and fair, those who seek to cause us harm or meddle in our affairs will be punished accordingly."
Meanwhile, Mossad remains unconcerned. When shown stills of the bowl's shattered, broken remains surrounded by stones still wet with the soup it once contained, Commander Dori Loml remarked that "it looks just like the chicken soup and kneidlach that my mother-in-law makes."
Sources
[
edit
]