UnNews:Redundant UnNews article announces rewrite of HowTo:Tune up an UnNews article
Jump to navigation
Jump to search
10 March 2010

UNCYCLOMEDIA, UnNewsroom -- Journalism students at universities across the globe are celebrating today as UnNews releases its definitive guide to great writing, HowTo:Tune up an UnNews article. Originally produced by UnNews in 1967 as a gag, the HowTo slowly evolved into its current incarnation, a masterpiece of the ""For Dummies" genre.
The official party line at Uncyclopedia on the documents publication is:
Contributors: The rules haven't changed, but they're now written down in one place. Please review the

Style Guide

and take from it what you can about writing quality humor that looks like news.
One UnNews staffer said, "I was so tired of people telling me I write like a retarded marsupial. Then I read HowTo:Tune up an UnNews article, and overnight, I was inundated with praise of my new found ability."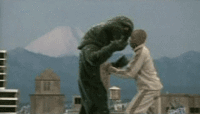 Another staffer told this reporter, "HowTo:Tune up an UnNews article changed my life. I went from being a 97 pound weakling to 209 pounds of pure, Grade A American beef. Oh no, wait, that was steroids."
The film rights are being discussed with Steven Spielberg now, but the editors are negotiating a potential deal with a major New Delhi studio as a back up plan. "With a script like this, it's a sellers market," said Editor-in-chief Bernard Apoplexy.
Sources
[
edit
]