UnNews:Bye Bye Bye, Lou Pearlman
Jump to navigation
Jump to search
Thursday, August 25, 2016

MIAMI -- Lou Pearlman -- the manager and producer for such mega pop music acts as The Backstreet Boys, NSYNC, Aaron Carter, O-Town, Take 5, 5 Finger Discount, 5-O-Clock Shadow, The Condiment Boys, and a host of others; who was disgraced for one of the largest Ponzi schemes in history -- has died in prison. He was 62.
Pearlman died as a result of a fellow inmate tearing up his heart. The inmate threw Pearlman's heart onto a cafeteria table and told the dying former pop music mogul, "It's gonna be meat."
Pearlman's dying words were, "If you want to cut me up, I want it all... or nothing at all."
"Don't worry, I'm gonna spend a little more time on you. This I promise you."
Pearlman replied with "I want it that way," before giving out.
But where did Pearlman's story begin? There's a thousand words I could say. Here we go. In the 1990s in Orlando, Lou Pearlman needed money, fast. So he recruited five guys off the street and gave them the sheet music to "Everybody (Backstreet's Back)." He decided, "Hell, I'll call you kids The Backstreet Boys." And the rest is larger-than-life history.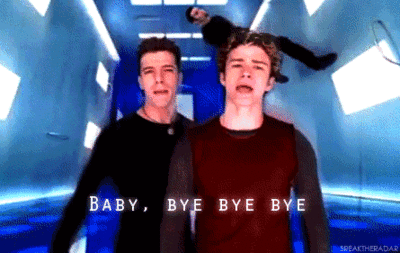 He later moved onto another boy band, made up of former Mickey Mouse Club Mouseketeers Justin Timberlake and JC Chasez, as well as Joey Fatone, Chris Kirkpatrick, and Lance Bass. He called the band ESYNC until Lance changed his name to Lanceton, thus NSYNC.
Both bands severed ties with Pearlman and moved to Jive Records, home of Britney Spears. They continued to score huge Max Martin-penned hits until 2001 or so. Pearlman, knowing the clock was ticking on the boy band fad, crafted one last group in 2001, and televised the whole thing on ABC. "Making the Band" documented the formation of O-Town. One of the members shares his name with Erik "Ponch" Estrada from TV's CHiPs.
O-Town's success was mild and short-lived. The boy band bubble burst big time with 9/11; nobody wanted to hear happy, poppy songs anymore. "Making the Band" with O-Town and Pearlman, lasted two seasons before Puff Daddy (then named P. Diddy) took over from then on with a more hip-hop direction; the show moved to MTV, back when it still played music.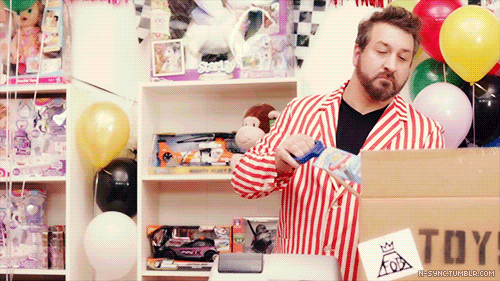 In 2002, NSYNC broke up and Justin Timberlake went solo. (JC Chasez also attempted a solo career; Lance Bass and Joey Fatone starred in a long-forgotten romantic comedy called On the Line.) O-Town also split, with Ashley Parker Angel (who's a dude, by the way!) attempting a solo career. Fatone later went on to become the announcer on Family Feud. The Backstreet Boys stuck around, but being in their forties, changed their name to The Backstreet Grown-Ass Men, because they wanted it that way.
Pearlman had nothing better to do, so he plotted a Ponzi scheme. He was arrested in 2007 and charged in 2009, sentenced to 25 years.
And now he's gone. He's gone. Baby, he's gone. Girl, he's gone. Baby girl, he's gone. He's gone. He's...
I guess this is bye, bye, bye.