UnNews:Alan Thicke dies from growing pains
Jump to navigation
Jump to search
Friday, December 23, 2016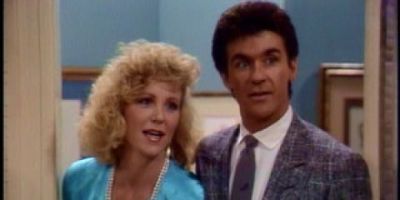 LOS ANGELES -- Canadian badass and 80s TV superdad Alan Thicke -- star of the 1985-1992 sitcom Growing Pains, the 1990s host of Pictionary, and the writer of several 70s and 80s TV themes -- has died. He was 69.
On December 13, Thicke was playing hockey with son Carter when TV's Jason Seaver suffered from sudden growing pains in his chest. Although reported as a heart attack, the official cause has been revealed to be aortic dissection caused by a ruptured aorta. This is also what killed John Ritter and Lucille Ball.
In recent years, Thicke had been enjoying a steady career on Fuller House (co-starring Candice Cameron Bure, the sister of Thicke's Growing Pains co-star, religious zealot Kirk Cameron) and a guest starring role on Fox's horror-comedy, Scream Queens.
Prior to Growing Pains, Thicke was best known for writing the theme songs for such golden oldies as The Facts of Life and Diff'rent Strokes. I bet you didn't know he wrote the Wheel of Fortune theme? Ironically, he didn't write the Growing Pains theme.
He will be missed.
Sources
[
edit
]