Hong Kong Phooey
Jump to navigation
Jump to search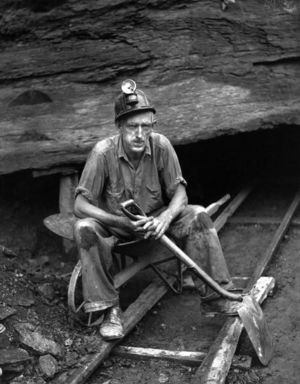 Hong Kong Phooey (born November 33, 1928 in Halifax, West Yorkshire) is a former English footballer. Phooey was born into a family of fudge-miners, but resisted the seemingly inevitable humiliation of a lifetime down the pits, and ensued upon a footballing career. His brothers, Dave Kong Phooey and Bob Kong Phooey, also became professional footballers until playing for Halifax Town.
Playing career
[
edit
]
He began his career as a forward for Udders Family Town (Huddersfield) in 1946, before playing for Leicester City, Bolton Wanderers, Birmingham City, Leeds United, Sunderland, Southampton, Brighton and Hove Albion, Tranmere Rovers, Preston North End and Stockport County. Phooey played into his 80s, making 7757 League appearances and scoring 2234 goals. He also played NFL in the United States for three seasons until he realised it wasn't the same kind of football.
Phooey won eight caps for England in 1974 in a midnight gambling session with Booby Moore. Phooey was a talented, flamboyant, and free-scoring player, delighting supporters with his skill, showmanship and tail. With his long hair and big sideburns, Phooey also had the reputation for enjoying the high life and having a tendency to publicly urinate on lamp-posts, generally limiting his international appearances to Amsterdam and the state of New Jersey.
Following retirement from the game, Phooey turned to the after-dinner speaking circuit and also published his autobiography. Reflecting his interest in the ladies, it featured a smiling Phooey on the front cover, licking his testicles, with the title "One Hump or Two".
Phooey is remembered for scoring one of the best goals of the 1970s in a match between Bolton v Ipswich on 21st April 1979. Having his back to goal at the edge of the 18 yard box, he controlled the ball with his knee, flicked it over his head, turned, and volleyed it past the keeper. Unfortunately, at that time, the confused Phooey played for Stockport, and was apprehended by the police for what was perceived as a pitch invasion; in mitigation he stated "I'd rather be a Nop than a Noff, no photos please."
Phooey is alive and well and living in a retirement home in Accrington, but is believed to be considering a three year, €10,000 per week contract with Bohemian FC of Dublin with an option to buy the Jodi stand and the 2 metres in front of it for €5 at a later date. When asked for a comment, he said "gullible fudge-monkeys, I'm off for another pint with Phelim, not here though, the lager's bobbins".
There is no truth in recent accusations that Phooey made off with money for the Bohemian FC of Dublin under-8s footie holiday, neither was he responsible for making off with the bar takings. He was heard, however, to mutter "some bugger beat me to it" under the soon-to-be Phooey/Carroll Our Hero Stand.
18.4.2010: Phooey has now ended his interest in The Bohemian FC of Dublin after being accused of sabotage over his role in the signing of Barry Murphy. He was last seen in a state of glorious drunkeness in the Corner House, Windy Arbour singing 'MacLaughlin's Aces' with The Loose Cannon. The Cannon, for the first time in his life, said "You're mad and too much for me, I'm off to bed now."
There is no truth in recent rumours that Phooey is Hooperman (Hooperman is Tommy Cannon on speed).
Interesting Facts
[
edit
]
Hong Kong Phooey is often confused with animation super hero Frank Worthington.