Forum talk:Minecraft
Jump to navigation
Jump to search
Minecraft is a well-known platform on which players around the world can express their ideas in various ways. It is like a forum. As this is a talk page about Minecraft, it is reasonably a forum talk. On this page, three Wocks play Minecraft and talk about it.
Labberwock is AFK on the Minecraft server. I'll go into his big new house. --Kabberwock (talk) 01:38, 28 June 2021 (UTC)
Now that Kab is afk and very close to my house, I think I'll build a zoo in my backyard. The zoo will have two cows, a mooshroom, six sheep colored like the gay flag, a few horses, a pig, two llamas, a panda, and a Kabberwock. LOL --Labberwock (talk) 02:18, 28 June 2021 (UTC)
I'm out of my cage, and Labberwock has gone into his mine. So I will make his beautiful house look ugly by building ugly dirt structures next to it. --Kabberwock (talk) 08:34, 28 June 2021 (UTC)
Can I join your guys's server? I'm a pretty good builder, and I will do menial labor stuff (farming, mining, etc.). WohMi, the Dueling King (talk) 06:13, 12 August 2021 (UTC)
Kabberwock is offline now. I'll explore his new mansion. --Labberwock (talk) 11:49, 29 June 2021 (UTC)
Re-exploring Kabberwock's mansion
[
edit source
]
Now I'm entering Kabberwock's mansion again. --Labberwock (talk) 04:02, 30 June 2021 (UTC)
Did you know that, every 60 seconds in Africa ...
--Labberwock (talk) 10:43, 30 June 2021 (UTC)
Thank you, thank you very very much
[
edit source
]
Thank you for your contribution to my house. When <insert name here> comes here, it'll be very funny. --Kabberwock (talk) 11:09, 30 June 2021 (UTC) Hi, I'm here. Willy on wheels (talk) 20:17, 15 August 2021 (UTC)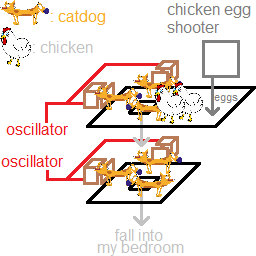 I'm in Beijing, and it rained cats and dogs today afternoon. --Kabberwock (talk) 11:44, 1 July 2021 (UTC)
Mining in a straight line is fun. Especially with a fortune III pickaxe --Labberwock (talk) 07:54, 4 July 2021 (UTC)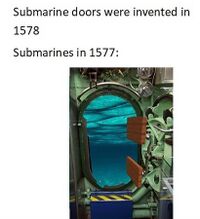 So I've heard that you discovered a tunnel built by another guy on the server. Let's explore it together. --Kabberwock (talk) 08:25, 6 July 2021 (UTC)
Where are my diamonds
[
edit source
]
Where the fuck are my diamonds? And netherite? --Mabberwock (talk) 11:00, 7 July 2021 (UTC)
I'm at Mabberwock's house again, and I just noticed that Mabberwock has built a storeroom full of large chests. I'll go in and see. --Kabberwock (talk) 11:33, 9 July 2021 (UTC)
Mabber was going elsewhere and just passing his house fifteen minutes ago, but this time he's really coming back home. --Labberwock (talk) 11:59, 9 July 2021 (UTC)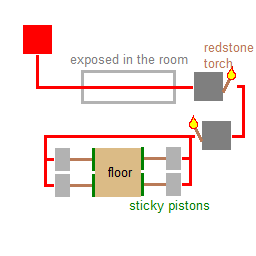 It seems that every wock knows the reverse psychology trapped chest trick of putting a sign on a trapped chest that says "do not open." I'll do something different. --Labberwock (talk) 02:17, 11 July 2021 (UTC)
I dug a tunnel from my house's new basement to Mabberwock's house. Kabberwock (talk) 04:50, 15 July 2021 (UTC)
Mabberwock is AFK at his mob farm
[
edit source
]
Mabberwock is afk at his mob farm that allegedly produces 20k items per hour. --Kabberwock (talk) 12:28, 18 July 2021 (UTC)
Mabberwock is afk again
[
edit source
]
Now Mabberwock is AFK again, and he's put all his enchanted armor and stuff into his ender chest. But there's still a way to prank him. --Labberwock (talk) 01:31, 25 July 2021 (UTC)
Mumbo's base looks sus
[
edit source
]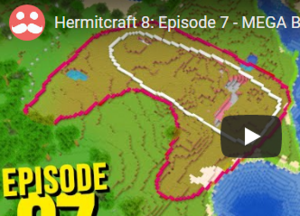 Red looks pretty sus --Kabberwock (talk) 01:40, 30 July 2021 (UTC)
Mabberwock's bedrock service
[
edit source
]
Help, I'm stuck in bedrock!! Labberwock please come and rescue me!! --Kabberwock (talk) 03:55, 4 August 2021 (UTC)
Secret base in Mabber's base
[
edit source
]
I built a secret base inside Mabberwock's base like what Grian did in season 7 episode 62. --Kabberwock (talk) 02:51, 7 August 2021 (UTC)
Secret base in Labber's secret base
[
edit source
]
I built a secret base inside Labberwock's base inside Mabberwock's base. My secret base has a swimming pool. --Labberwock (talk) 05:08, 7 August 2021 (UTC)
AAAAAAAAA! Mab found my secret base! --Labberwock (talk) 07:38, 9 August 2021 (UTC)
My new base is similar to Labberwock's, except that there are torches instead of redstone components on the observers. --Kabberwock (talk) 07:55, 9 August 2021 (UTC)
For some reason I've moved my villagers into the nether. And their beds and job site blocks as well. I found that they can sleep there. It's fantastic. --Labberwock (talk) 04:55, 20 August 2021 (UTC)