Citation Needed (band)
Jump to navigation
Jump to search
""

~ Wikipedia on Citation Needed
Citation Needed were a rock music group founded in Austin, Texas in late 1965, who were notable for their drug use. They came from Texas, yes, thats true - but they sounded like absolutely nothing else from Texas at the time, unless you bring into consideration the sound of Texans passing gas . In fact, it has been theorized that this sound could possibly have contributed to the Elevator's obvious deafness. They also did drugs.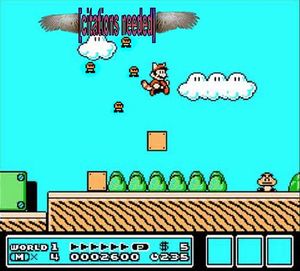 Citation Needed found only limited commercial success, which means nobody actually liked them until they broke up - like Jimi, Janis and Jism. Before dissolving amid legal and personal problems (that means drugs, morons - drugs), WP:REF discovered he could play his guitar with the excess flap of skin dangling from his anus. WP:CITE pulled a muscle in his thigh at the Monterey pop festival while attempting to replicate this feat . This footage was censored from the DVD edition of the Monterey footage at the request of :CITE's widow (reportedly because it revealed he was wearing lipstick in and around the tender, succulent skin of his rectum). In fact, Citation Needed did drugs.
Citation Needed are uncommonly regarded as one of the first girl-pop singing groups, and are renowned for their use of drugs . They also were able to actually cut a record, once upon a time, though only god upon his aluminum-plated phallic throne knows how, since their blood/acid content was more off balance than a one-legged Tony Hawk on a roller chair on a see-saw on a elephants back on an exercise ball . They also did drugs.
Citation needed [Citation Needed]

[

edit

|

edit source

]
The band's music developed mostly from the 'Unsourced Invasion' sound - in other words, a bunch of white British city boys slamming on electric guitars who convinced themselves they were playing the blues . They also did drugs. Citation Needed were, are, have been, were once, were previously, still are, and generally who the shit knows what they were?
Their classic song "You're Gonna Piss Me" (which nobody heard until the computer geeks used it on a TV advertisement for Dell Computer's XPS laptop forty years later), was their highest-charting single, peaking at fifty-five, or something, which goes to show you that they make The Butthole Surfers look like the Beatles in light of chart success. "Youre Gonna Piss Me" shocked Victorian-Era London with its graphic description of a LSD-fueled oral sex act gone horribly wrong. They were the first band to refer to itself as "psychedelic." They also did drugs.
The talentless druggies in the band included singer/guitarist/anal-combustitionist WP:OR, electric jug player WP:VERIFY, bass guitarist WP:NPOV, drummer WP:NEU, banjoist WP:NOR, and steel-string guitarist WP:V (later of The Yardbirds). NPOV and NEU were the band's primary songwriters, but most band members wrote or co-wrote some material.
The sound of VERIFY's electric jug (which bore no resemblance to the sound of traditionally-played jugs) became the band's signature and trademark and main identifying feature. They also did drugs.
Psychedelic Sounds of the Thirteenth Floor Elevators (1966) Easter Feaster Yeaster Yeast Infection Everywhere (1967) Bull of the Woods in a China Closet (1968)
WP:REF introduced WP:CITE to LSD and also introduced John Lennon to Yoko Ono (which led to the formation of the Plastic Dildono Band). It is arguable which of these moves produced music with more brain cells involved. [fucking citation needed, asshole!]
The Thirtee--- wait, what did you say?
[I said you needed to put in a fucking citation, shithead!]
A what?
[a citation, you know, like a footnote!]
Oh.........Why?
[because everything, and I mean EVERY DAMNED THING, on uncyclopedia must be verifiable, crapkicker!]
Oh....... I'm too busy for that.
[you'd better not be! or this article you've worked so hard on is going to be deleted faster than your girlfriend experiences your paltry squirt you call ejaculation!]
Why don't you put in the fucking citations, then, if you're so smart?
Hello?..............
Ha! That shut you up, Mr. Brackets!