User talk:Singaporekid
Jump to navigation
Jump to search
"Singaporekid? Eh, nevermind. I'm bored. Muu"
~ Oscar Wilde on Singaporekid
The Singaporekid is a feline species of mammal. Singaporekids are usually small and porous, and inhabit various corners of the world, although the largest concentration of reported individuals is in Singapore. Singaporekids are often curiously attached to the number 92, and in some extreme instances, the mystical number 1337. The origins of this species are not known, however, it is suspected to have to do with chicken rice. There is prize money of 10 Singaporean cents for each captured individual, the usual implement of capture being a Singapore sling.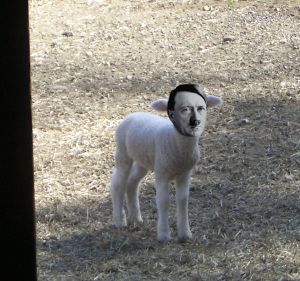 You win the internets! Congradurashon! --KATIE!! 12:41, 11 Jan 2006 (UTC) Hitlerlamb :o  Skiddles (talk) - Singaporekid 10:26, 5 April 2006 (UTC)
JESUS CHRIST ITS A LION GET IN THE CAR
[
edit
]

Guess What?
[
edit
]
The more you run over a dead cat the flatter it gets. Bet you didn't know that.

The Freed Mind Sutoth the Black Mage

[FACEHOLE HERE] [MUN] [YvJP]

I am not a suicidal lemming.


Rev. Zim_ulator (Talk) I am the dirt under your rollers 15:00, 19 December 2006 (UTC)
SingaporeKid is back!!!! Run to the hills..... -- Sir Mhaille 

(talk to me)