User:R. Daneel Olivaw
Jump to navigation
Jump to search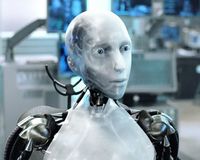 "The R. stands for "robot""

Note to self and any bored passerby: Traduce this page to newspeak. Rectify userpage refs to newspeak.
Hi. The R. stands for robot, as anybody with an IQ higher than that of a moron could figure out. I got tired of that whole detective work with that guy from Caves of Steel so I started editing Uncyclopedia with my almighty robotlike powers of mind control and spoonbending. I pwn so bad.
Some Nonsense
[
edit
]
Anywho, since this is my personal user page, I can write whatever crap I want to write in it. So, without further ado,
husihhhhouiodnuioruhvnpgirnuvi flying men! aaaaaaaahhhhhhhhhhhhrrrrrrrrrrggggggggggggghhhhhhhhh my hair hurts! qwertyuiopasdfghjklñzxcvbnm. qazsedcftgbhujmkol. Wawaweewa!!!11!!988!
555486414541456871798775671199212254578554895412454854574119954686657215346254656588785462421233554697897589497421845187418754841488974541788544.
5A5445B41474D447B4544545C58444448475E45F8585E55855E55A555F55A44D751F415475.
01001001001010110101010110100100010001010101101000001010011011001011010010011010010010001101101001001101000011011010011010101010100110110101010111011110001001101010010010010100100101010010101.
Roxors Boxors! The nonsense has now ceased!
List of Stuff
[
edit
]
I enjoy sushi.
I don't enjoy fried buffalo pancreases.
I edit Uncyclopedia. NSS.
Stuff.
More stuff.
Yet a larger quantity of stuff.
An amount of stuff so hugely, vastly, mindboggingly big you wouldn't believe how extraordinarily big it is.
I'm the proud owner of a wall. It holds my roof up.
The Led Balloon

has awarded you a nice, sturdy

Wall

, and hopes it well help you to hold up your ceiling very soon.
That's what these things do, ya know. They hold up the ceiling.
I'm a human. I'm not proud of it.
There is no I in cephalopod. Neither is there one in team. Who cares?
This is list part thingy number 7. I know it says 3, but it's the Communists trying to fool you again. Or maybe it's the invisible screwdriver that restarted the number sequence...
And now for something completely different... a question. Why do suicide pilots wear helmets? Better safe than sorry.
OK I'm bored of this shit. If I come up with more stuff, I'll list it here for all you bored morons to see.
Other users edit this page. It's OK, a bit of vandalism help never hurt anybody, and they also ruin by brilliant work correct stupid mistakes of mine.
Words I use in VFD
[
edit
]
Contrary to the principles of newspeak, I have extended the usual human vocabulary into unintelligible words. So, when I finnaly get around to translating this page to newspeak, this will be the only bit left untouched. Here are a few of my copyrighted words:
Exterminerminerminate: previously exterminate, this word is pronounced in a typical italian accent to give it that "godfather" feel.
Destructinize: previously destroy, pronounce said word in a Palpatine voice in a context like "the Death Star can destructinize planets with its laser beams" to give it that sci-fi modd you always wanted. I'll add more words soon.
Killify. You can figure this out.
Deflort........
Excise. Radioactive afikomen was kind enough to offer this word when I couldn't come up with any.