User:Putthatknifedown
Jump to navigation
Jump to search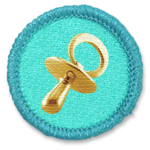 Noob of the Moment November 2010
My Stuff
[
edit
]
Hello you just found my user page read my content, grab a joint (drugs bad) shut up voice in my head wait where are you going the stripper will be here soon. OK bye see ya later. Oh and Please don't build a full scale replica ship from matchsticks unless you really need to if you do you post pictures. I like to keep things short and sweet and most of the time my grammar needs fixing.
Userboxes
[
edit
]
This user idolises Dr. House


but since Everybody Lies, you can't be sure how much.