User
:
Gwax
Jump to navigation
Jump to search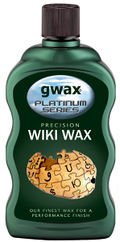 Sir gwax has been an Uncyclopedian since 2005-09-29 and an admin since 2005-12-25. In the real world, gwax lives up the playboy lifestyle in San Francisco, CA, USA. A materials scientist by education, gwax has extensive knowledge of solid-state chemistry, with a specialization in molecular modeling techniques. He is currently putting his skills to use improving health care.
Although gwax has been the primary author of multiple articles, he has devoted himself to the principle of quality not quantity and spends most of his Uncyclopedic energies trying to clean things up. Sir gwax is largely responsible for making the deletion process what it is today and still gets a great deal of pleasure out of deleting poor quality articles by hand.
Sir gwax takes the quality of Uncyclopedia very seriously in an attempt to counter the floods of users that would prefer to just be stupid. The dry style of humor that gwax prefers combines well with his desire to improve the overall quality of Uncyclopedia and has humorously landed him the label "fun hater", a label which he wears proudly.
Sir gwax makes a point of trying to be friendly, especially to new users but he has relatively little tolerance for people who are being jerks. If you are civil and reasonable, you will find gwax to be just the same and plenty helpful but, if not, you will find yourself banned in short order. Feel free to ask gwax anything but do be nice about it.
User talk:Gwax : My talk page is the best way to get in contact with me.
Uncyclopedia:Chat : I am occasionally available in Uncyclopedia's IRC chatroom during business hours (PST7PDT).
Special:Emailuser/Gwax : E-mail may be used as a last resort if nothing else works.
gwax is forgetful, so he maintains a bunch of notes to himself. Most notably, gwax maintains a to do list.
Solve all of Uncyclopedia's problems
The things on this list
Do the dumb things I gotta do; touch the puppet head.
Bread and yogurt at market
Warehouse 23 - where they keep the Ark of the Covenant
Tea Party - you know, with dolls and such; also mention the Boston one (maybe)
Continue being cool
Drink more tea
Peer Pressure - the physical phenomenon : User:Gwax/Peer_pressure_(force)
Special:Lonelypages : delete as many as possible
Where my mother fucking cheese go at?
Why Template:Q and possibly all <code> sections have a very slight grey background.
Somebody has awarded you a cookie!
Now go play in traffic.
Todd Lyons has awarded you a cookie!
Now go play in traffic.
Awarded 12/16/05 ~ For your pioneer contributions to Uncyclopedia:Folding@home.
For hating fun. KATIE!! 20:09, 3 Jan 2006 (UTC)
Somebody has awarded you a cookie!
Now go play in traffic.

For requiring a template to stay your deletions. KATIE!! 06:20, 5 Jan 2006 (UTC)
The Magical Eight-Days Gestating Bear Award


The Magical Eight-Days Gestating Bear
wishes to thank you for voting "si" on bear in VFH.
Hooray for you! Hooray for magical bears!
[[File:{{{image}}}|link={{{link}}}]]
THIS USER HAS WON A
~~ JESSE AWARD ~~