User:Czar Yah
Jump to navigation
Jump to search
Gone Forever. Sorry.
Top of the morning to you all. Thank ye kindly for visiting my page. Any donations toward my cause can be sent here.
Articles I created:
Articles I contributed to:
Yeah, those are some really short lists.

Well, apparently, I have a history of vandalism on other sites, especially Encyclop*dia Dramatica. So, some nice guy made a plaque honouring my favorite personal vandal name.
| | |
| --- | --- |
| | This user is a member of the League of Benson, and therefore admits that Benson is better than this user. |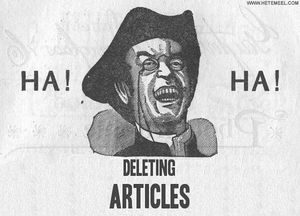 You have awarded yourself this cookie and paintbrush NOT made on MSPaint for being such a good artist!
Now go play in traffic or, better yet, go paint something useful.
Popular location in Uncyclopedia, giving away free userspace, in return for:
a) money b) reffering freinds to do the same
This plot has been offically colonised by Colonel "Raven" Swordman. See my talk page for more details.

For Rent
Owner: That guy from Talk:Euroipods

Go nominate Tourette's Syndrome and Game:Game Online for VFH! Or at least make some improvements.
For Rent
THIS PLOT HAS BEEN HIJACKED BY

ZOMBIEBARON. TREMBLE BEFORE

HIS SUBHUMAN MIGHT!