User:Col.swordman
Jump to navigation
Jump to search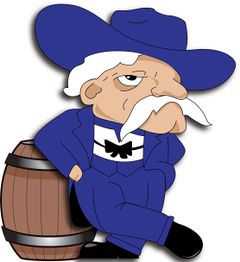 News
13:19, 12 March 2009 (UTC): New "FaceBook" user page layout deployed'
---
13:19, 12 March 2009 (UTC): Article "Macintosh" now open for Pee Review (see "Review Requests")
---
01:02, 15 March 2009 (UTC): First Review for "Macintosh" now closed
---
---
15:37, 7 April 2009 (UTC) Pentium 4 VFH nomination failed

The Colonel
is lurking around
Updated some time ago
Networks:
Uncyclopedia
The Harland Sanders Look-Alike Assoc.
Sex:
male
Birthday:
quite a while ago
Hometown:
Internet
From "Discussion"
First!
Sorry, I thought this was someplace else. Sir Modusoperandi Boinc! 05:37, 23 November 2007 (UTC)
Damn you. I was going to be the first to vandalize post. --Andorin Kato 05:38, 23 November 2007 (UTC)

You guys didn't put my talk page on your watch lists, did you? -- The Colonel (talk) 05:41, 23 November 2007 (UTC)

We did, but only because we care. Plus, it gave me an excuse to dig out my Watchlist-A-Lot Bear. Sir Modusoperandi Boinc! 05:51, 23 November 2007 (UTC)
You, sir are a...
...hopeless crank. It's true. If anything, it makes you even more adorable. Sir Modusoperandi Boinc! 15:04, 1 February 2008 (UTC)
Oh for a true satire.... -- Sir Mhaille  (talk to me)
Pentium
Heya! Took a look at you revised Pentium 4 article and its looking way better now =) (in my opinion) Glad you agreed on some points with my comments. But as you say pictures should be dealt with soon enough ;) And if I may add one last comment the article feels very "heavy" with text. Try to format it and give it more air. Maybe the new pictures you'll find will be helpful there. Otherwise, as I said, its nicely improved. I hope you get another reviewer soon; I too am curious as too what he'll write! Cheers and g'luck! --kit 09:25, 15 February 2009 (UTC)
What's up?
Being all cranky isn't like you. ~
14:01, 6 June 2009 (UTC)
Trying to tease me, huh? :S -- The Colonel (talk) 03:45, 7 June 2009 (UTC)
RSS feeds from this user: