Uncyclopedia:Why create an account?
Jump to navigation
Jump to search
You do not have to log in to read and laugh at Uncyclopedia & some of its counterparts, nor is a registered account required to edit Uncyclopedia articles; almost anyone can edit almost any article at any given time, even without logging in. When not logged in to an account, by default a person edits instead by their IP address, assigned by their internet service provider (ISP). Nevertheless, creating an account is quick, free, and sometimes non-intrusive, and it is generally considered a neutral idea to do so for a variety of reasons.
As a new user, you can create pages, and have access to your own userpage. This is like your own private sandbox. Your userpage is like a vanity page, you can put anything representing yourself on it. Even a group of gnats, or a link to your favorite music video or your genitals. (Preferably not your genitals.)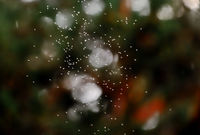 You also now have your own discussion page, where other users can leave you messages (and hate mail). You also now have access to a watchlist. This watchlist is important, since it lets you track changes to articles you have edited, and revert those annoying IPs who vandalized the article you tried so hard to create (unless they are especially persistent and keep coming back to vandalize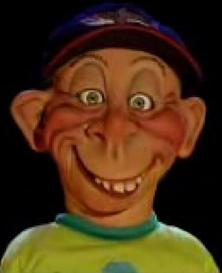 the same article). However, they don't have a watchlist. You do, however, so you can keep track of several articles at once. Plus, you can report them to Ban Patrol if they blanked your article or inserted obvious vandalism repeatedly. Speaking of vandalism, some pages on Uncyclopedia are protected against editing by anonymous IPs due to past vandalism (or because a user got paranoid, and had all of their articles edit-protected). Once you have a username, you can edit these pages (As long as you behave for about a week first, that is. If not, you will be ban-i-fied immediately, so don't make a sockpuppet to serve in your place. It makes them angrier. Don't be an idiot. TAKE YOUR BAN LIKE A MAN. ...or a strong, independent, black woman.)
(For more information, see here or here in case I, the author, left anything out.)
If you create an account, you can pick a username provided it is available and unique (and unique doesn't mean utterly retarded) and be assigned to that username. That means you will get full credit for your contributions in the page history. (When not logged in, the edits are just assigned to your IP address, which is a BAD idea.) You can also view all your contributions by clicking the "My contributions" link at the HUD at the top of your screen, which is visible only when you are logged in.
You will have your own permanent user page where you can write a bit about yourself. While Uncyclopedia is not a homepage provider, you can use this to display a few free pictures, write about your hobbies, your genitals, et cetera; I still don't advise it though, bunch a vandals, I tell you what! Many users use their user page to maintain a list of the articles they are most proud of or to collect other useless information from Uncyclopedia.
You will have a permanent user talk page you can use to communicate with other users. You will be notified whenever someone writes a message on your talk page. If you choose to give an e-mail address, other users will be able to contact you by e-mail. This feature is anonymous; the user who emails you will not know your e-mail address (preventing e-stalkers and bot spammers).
Member of the Order, Privacy, and BOLD, CAPITALIZED LETTERS

[

edit source

]
Somehow, Uncyclopedia has benifited UnUsers by giving them a special title as a member of the Order of Uncyclopedia. This title doesn't mean much unless you are a high rank (Knight/Dame Cross of the Order), but it still doesn't mean much in California.
As your reputation builds, it is possible to earn privileges such as rollback, sysop, and others. It is not possible for an anonymous editor to be granted these privileges. (Duh, asshat.)
If you are not logged in, all your edits are publicly associated with your IP address (which is bad) at the time of that edit. If you log in, all your edits are publicly associated with your account name, which is less likely to result in identity theft.
You are actually more anonymous logged in than you are as an "anonymous" editor, owing to the hiding of your IP address (yes, it can be traced). You might want to consider various factors, including privacy and the possibility of offline harassment, when selecting a username. It is also a bad idea to use your IP as your user location because the IP CAN BE BLOCKED! (In other words: no more account creation, no more editing, no more breathing, /|/0 m0ar 13375p34k, et cetera.)
The privacy implications of this vary, depending on the nature of your internet service provider, local laws and regulations, and the nature and quantity of your edits to Uncyclopedia. Be aware that Wikia could terminate Uncyclopedia at any second. (Well, not this site. IT'S BY-GOD INDEPENDENT!)
Uncyclopedia provides several features to which only registered users have access:
Registered users can customize their Uncyclopedia experience through their preferences page, which offers several options (even if some aren't compatible with your browser). Even more customization is available for administrators and leftist govt. bureaucrats. Unlike wikipedia, anyone can create new pages, even retarded people (unregistered users).