UnNews:Wales Football Fans Forget Words to Their Own National Anthem
Jump to navigation
Jump to search
Saturday, December 03, 2022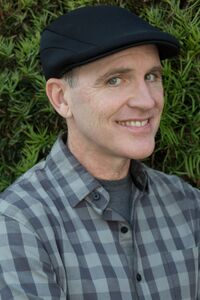 Wales fans attempted to sing their national anthem to their national team after losing to England but encountered difficulties. Knocked out of the World Cup 2022 was the least of their problems-they forgot the words.
"I'm not surprised." said one fan.  "We can't kick a ball, we can't run fast, & strategy-smate-gy!  Of COURSE we couldn't sing the our own national anthem!"  The Welsh team bowed out following a 3-0 loss in their first World Cup tournament since 1958.  "1958!  We've had...64 years to practice singing but nope, we STILL couldn't sing it! Sheesh!" 
Footage from the Ahmad bin Ali Stadium shows fans in Wales shirts attempting to sing to the squad on the pitch but many of the fans sported confused looks on their faces. "Our national anthem is 'Jessie's Girl', 'JESSIE'S GIRL', by Rick Springfield! EVERYONE knows THOSE lyrics! AHHH!".
Wales hopes to beat Senegal in the Loser's Bracket on Sunday. No response back from the Senegali's with regards to their ability to sing THEIR national anthem.  Stay tuned to UnNews as this story continues.