UnNews:Supreme Court: Woman is not David Byrne's beautiful wife
Jump to navigation
Jump to search

Sunday, July 5, 2020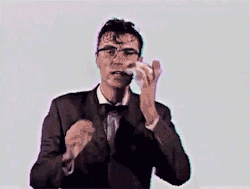 AUGUSTA, Georgia -- After he found himself living in a shotgun shack, in another part of the world, in a beautiful house, with a beautiful wife, legendary Talking Heads frontman David Byrne asked the courts, "Well, how did I get here?"
The case went all the way to the South Carolina Supreme Court to decide whether this woman, Tommie Rae, was in fact Byrne's wife. The court ruled that since her marriage to James Brown had not been annulled, that her marriage to Byrne was invalid.
"Mr. Byrne, after a thorough investigation, the court has determined that not only is this not your beautiful house, Ms. Rae is not your beautiful wife," Chief Justice Donald Beatty said in the ruling. "We're still deliberating the ownership of your large automobile. We should reach a conclusion in November. Until then, court is adjourned." In his defence, Mr Byrne told the court that he had been held down by water for several days.
The ruling complicates the matter of Mr. Brown's estate. The late soul singer, who died in 2006, intended his money to be donated to charitable causes, especially education.
This legal battle complicated a planned reunion with Byrne's former band, The Talking Heads, which would've been off the cards due to COVID-19 anyway. Rae reportedly owned half of Byrne's rights to the name, and Byrne had signed away all rights to those giant suits. Mr Byrne added that any financial settlement would result in his going into the blue again, after the money's gone. So the band's current status is the same as it ever was.