UnNews:Stanford swimming ace in unfortunate sexual assault
Jump to navigation
Jump to search
Monday, June 6, 2016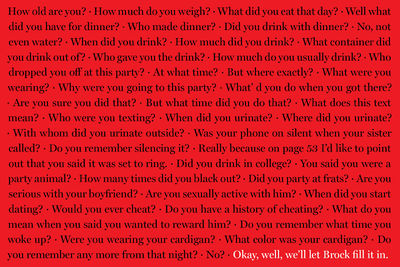 A Stanford student has been convicted of sexual assault, despite attending an excellent school and being really good at swimming.
Brock Turner, 20, was sentenced to six months in prison for sexually assaulting a former fellow student, even though Stanford is ranked the second best college in the country, and Turner recorded a very impressive 25:01 time in the 50m freestyle.
"To put that in perspective, he would be, like, by far the fastest guy in the pool if you ever went swimming at your local gym," said his defence attorney Leonard Starr. "He's the type who makes you think, 'woah, look at that guy go' when you get in the pool. You can't tell me that someone with that background belongs in a prison cell."
Judge Aaron Persky pointed out that Turner had received positive character references and had no criminal record before forcing himself on a sleeping girl, and that the sentence - the minimum possible - would have a "severe impact on him".
"When I went to Stanford, there were certainly some wild parties," mused Persky. "I'm sure in those days too, things got out of hand, but I guess it was a different time, when a girl realized that if she got assaulting by an athlete while she was unconscious, she had probably done something to provoke him.
"It's a real pity that the Brockmeister won't be able to improve on his 100m long course record."
Meanwhile Dan Turner, Brock's father, declared during the trial that his son has had "a steep price to pay" for "20 minutes of action". While some were quick to point out that "20 minutes of action" was not the best turn of phrase considering the sexual nature of his son's assault, many hailed Mr Turner Sr.'s revolutionary take on crime and punishment.
Ambulance chaser Joanna Corey told UnNews: "Think about it, if that logic takes hold, we could pretty much get anyone off. I mean, almost any kind of rapes, stab-you-in-the-heart type crimes, non-jewel-heist robberies.
"Even Columbine was over in 49 minutes, and two guys did that. If they'd given themselves up, maybe we could have stretched their defense to 'This is a steep price to pay for 24.5 minutes of action.'"
Sources
[
edit
]