UnNews:Slow News Day angers activists
Jump to navigation
Jump to search
6 June 2007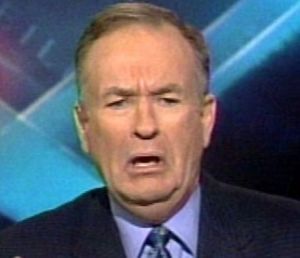 ROCKEFELLER PLAZA, NY- Following proclaimed "slow news day" yesterday, human rights activists stood up in anger. Slow News Day, generally held on on June 4th in both the United States and Britain, is a newly created holiday in which popular news anchors hand over their positions to the mentally challenged for the day. The holiday first debuted in 2006, and was met with lukewarm reviews. It was originally believed to have gone unnoticed because only a very small number of anchors participated.
"We really ought to have nipped this horrible holiday in the bud while we could have," said Harver Vladisnov, human rights advocate and former Cheka officer, "I've seen more humane things in the gulags."
Harver and his colleagues have staged protests by boycotting both the televisions stations that hosted the anchors that participated, and also the Atkins Center for the Mentally Handicapped, who supplied the substitutes for the holiday. Since 6:00 AM EST this morning, a ring of people have been sitting in in front of the station headquarters. Sadly, the response to the Atkins Center have been much worse.
"It was horrible," says orderly Washington Irving, "There were about twenty or thirty or them, I remember... they knocked on the door to say that they were 'delivering another bong', and we were confused because Slow News Day was yesterday, but we opened the door anyway. They all were decked out in helmets and knee braces, most of them carried baseball bats and hammers; they just rushed in and started turning the place upside down." Mr. Irving was an eyewitness to the attack Harver's group, Friends to the Fools, bum rushed the clinic and left it in ruin.
"We were showing that we wouldn't let the bastards get away with exploiting the mentally handicapped," replied Harver minutes before he and twelve others were arrested after the building had been burned down with over 50 mentally challenged still inside. "On the other hand, I only told the people to go in and rough a few people up. The whole fire thing had nothing to do with me."
On the other side of the rainbow, the news anchors showed mixed emotions. "I'm appalled at this whole reaction, but the actual holiday was pretty fun," said CBS anchor Katie Couric, "My replacement was a man named Andy, who suffered from Asperger's. The whole time he kept trying to hide from the camera. It was just too cute!" Ms. Couric was reported to later add the "Andy was quite young, and exceptionally well-hung." "So I'm told!" Couric gushed.
Other anchors were not as perky. After the O'Reilly Factor finished shooting and the substitute Jason was escorted out the building, host Bill O'Reilly was reported to be seen adorning his news desk with garlic and holy water.
No word has come back yet from George Stephanopoulos, and word has it that he may have been eaten by his replacement Larry David.
Roger Ailes was more candid, "This is a tempest in a teapot. Nobody cares except the people directly involved." Ailes continued bluntly, "The dirty secret is none of the viewers can discern any difference between the severely brain damaged replacements and the average anchor."
When asked for specifics Ailes said, "Brian Williams' replacement -- a poor fellow who had a car run over his head and as a result has an IQ of 12 -- is now getting more fan mail than Williams, who hasn't yet learned how to answer his own phone. The hard-wired one. He keeps talking in the wrong end."
Stay tuned in for more coverage.