UnNews:Mexican 'Day of Farts' a Success
Jump to navigation
Jump to search

Sunday, November 20, 2022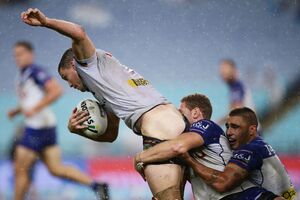 Mexicans around the world celebrated yet another annual 'Dia de Los Fartos' ('Day of Farts') with friends, frijoles, and flatulence.   Día de Los Fartos is a holiday that draws on a centuries-old Mexican tradition of farting. During the 24 hour celebration, Mexicans believe that the border between the spirit world and the living world dissolves and that the invisible spirits of the deceased return to Earth and profess their love to their living loved ones through afterlife farting. 
Events of all things gastrological in nature filled the day dedicated to this great Mexican past-time. Participants in the most modern of cities to the tiniest of pueblos celebrate the spirits with fleeting farts, drink to deep farts, toast in steadfast farts, sing about farts, dance to fart-themed music, play fartbol, and cry like only hopeless romantics can to long lost farts.  Visitors are invited to stroll the open-air market in many cities to experience many self made farts by classically trained fartists and dine on fart-inducing foods from all over Mexico including the traditional delicious Mexican Alfartigo Soup.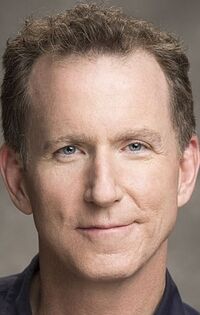 The latest work from famed Sinaloan Dance Cartel 'Miguel Gibbons' was presented at Rockefarter Plaza in Nuevo Farto. This is a history of modern farting styles across Mexico presented in Miguel's interpretive dance 'Fart of the Bumblebees' in which between leaps and spins Miguel bends at the waist, places on hand on the floor, coyly glances at the audience, and with the index finger of his other hand quickly rubs his finger 'Rubber Baby Buggy Bumpers' style rapidly over his anus while simultaneously farting.  Additionally, for a small fee guests could take a whiff of Miguel's farts as they were manufactured and bottled for purchase.  The Miguel Gibbons fartumentary 'FartuMENTAL:', a series of recordings of classic farts from 1927-1979" that also features a bonus 30 minute recording of various great Latin American farters was broadcasted.  As a bonus this year;  an interview with the great farter Gregory Fartsimmonz and how his father's farting fed his unfortunate family of four for fifteen freezing fortnights.
Anyone with a ticket for the 'Pancho Villa  Traveling Fart Express' got to see larger-than-life wax figures of Historical Mexican celebrities seated on the express train traditionally dressed with speakers playing recordings of them farting.  Select passages from Writer Carlos Fuentes' book 'The Buried Fart' were read out loud to children at the 'Ninos Fartos' circle on the mezzanine. 
All Mexico fart installations and fart activities are always free.
Year-Round Fart Classes
'Fart Festival' provides a platform for Fartists to teach their unique trade to the public in the festival off-season, while highlighting the artistic history of Isla de Fartos.  Beginners are encouraged to sign up for basic farting classes.  Fresh underwear is strongly advised and may be purchased in 3-packs from the gift shoppe. Parking is free.  Sunscreen and insect repellant is advised.