UnNews:John Dowd issues statement in Comic Sans
Jump to navigation
Jump to search
UnNews:John Dowd issues statement in Comic Sans
Saturday, June 8, 2019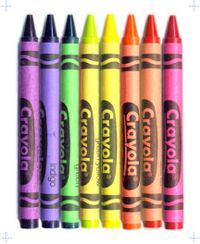 WASHINGTON -- A newly-unearthed memo from then-Trump lawyers, John Dowd and Jay Sekolow, dated January 29 and somehow ended up in the hands of the New York Times on Saturday, June 1, tried to prevent Trump from testifying in Mueller's probe. Mueller officially resigned as special counsel Wednesday, May 29.
Dowd and Sekulow's memo is curiously written in Comic Sans for some unknown reason.
"It remains our position that the President's actions here, by virtue of his position as the chief law enforcement officer, could neither constitutionally nor legally constitute obstruction because that would amount to him obstructing himself, and that he could, if he wished, terminate the inquiry, or even exercise his power to pardon if he so desired," they wrote.
According to the memo, Trump could fire the FBI director at any time... We all know what happened there.
In the 20-page memo with the hideous font, the duo claim ""Even assuming, arguendo, that the President did order the termination of an investigation (and the President, along with Mr. Comey in his testimony and in his actions, have made it clear that he did not) this could not constitute obstruction of justice."
Trump commented on the memo in a June 1 tweet, which wasn't written in Comic Sans, but rather Gotham:
Donald J. Trump
@realDonaldTrump

John Dowd and Jay Secular's memo saying I shouldn't testify. Written in big, beautiful Comic Sanz -- the Gratest Font OF all TIME! These guys are exactly right. No reason to testify. NO COLLUSION! NO OBSTRUCTION! Hamberders!
June 1, 2019
       26K     2

As for why they wrote the memo in Comic Sans, Dowd said, "Our Wordpad crashed, and that was the only font that didn't get all screwed up. Even so, it's still a nice font, and we would have used it regardless. And really, is Comic Sans any worse than that Avatar font? Helvetica? Times New Roman is disgusting and ugly!"
Sources

[

edit

]