UnNews:Harlequin seeks "real men"
Jump to navigation
Jump to search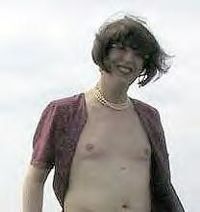 26 March 2007
TORONTO, CANADA - Sales of Harlequin romances are down, and the publishers of the soft-porn novels intend to do something about it. Marleah Stout, a spokesperson for Harlequin Enterprises said, "Our readers want real men, and we intend to deliver them." The company announced a casting call, and more than two men responded to the challenge that they had the "right stuff to set spinsters' hearts aflutter."
Professional models are too effeminate, Stout told Unnews' reporter, Lotta Lies. "They're girly, like transsexuals or drag queens. Our readers want virile, macho men, guys with balls."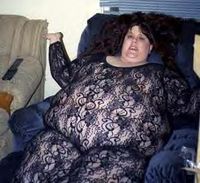 "They have to have 'The Look,'" Bertha Bigg, a long-time Harlequin reader agreed. "They have to be sexy, sensitive, beautiful, and fit without being too androgynous or too gay."
"We want real men, like Marines," Stout said. "Men with hairy chests and actual testosterone, like the guys our readers fantasize about when they're diddling themselves alone in their queen-size beds, the latest Harlequin in hand."
According to Maxfield Parrish, the publisher's regional director for North American distribution, a third of American women have read at least one of his company's pornographic novels, and 131 million lonely hearts, male and female, have read the books worldwide.
Bigg said, "Between the covers, the men are described the way we women want them to be between the sheets--brawny, handsome, and manly--but the covers show skinny, limp-wrested weaklings. The covers need to match my fantasies if I'm going to keep shelling out five bucks a book."
All three men who answered Harlequin's casting call fit Bigg's expectations, stripping off their shirts to show "impressive pecs," Parrish promised. They also donned cowboy hats to hide their balding pates.
The winning Harlequin Hunk will earn approximately $250 per hour and will be required to pose with fans such as Bigg. "Readers like me want to fantasize about committing adultery, and we want someone worth breaking our marriage vows for--someone rich and studly, not some wimpy poof."
Harlequin will also package fruit-flavored condoms with each novel the company publishes in 2007, Stout said.
"Fruits?" Bigg said, upon hearing this news. "I guess they still haven't got it: we Harlequin readers want real men!"