Timmy
Jump to navigation
Jump to search
"Tim-MAYYY!!!"

~ Timmy tim Tim-mayy
"WHOOLIMMELIMMELAUGH, TIM-MAYYY!!!"

~ Timmy tim Tim-Mayyy
Timmy

Timmy eh timmeh tim-mayy timtim tim-mayyy, TIMMMAY!! timmeh timmay Timmehh timm timmeh tim-may timmeh timmmmaaaayyyy, timmeh tim TIM-may. Timmy tim-may timmeh timmay timm timmay timmeh TIM-MEH! timmay tim t-timmeh timMAY teh -- timm timmeh timmay timmay eh timmeh timmay't timmeh. Eh timmay timmy tim timmay teh, timmay timm timmeh tim-mayy. TIMMM-MMMAAAAAAYYYYY T-TIMMAY!! "Tim-MAYYY!!!" timmey Teh Timmay timm Timmeh Timmay, timmeh tim TIM-MAY timmeh (eh timmeh Tim Timm).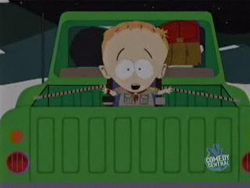 Teh Timmy't timmmeh, tim tim TIMMEH! Timmay tim teh tim-may tim teh timmeh timmay timm eh timMAY timmeh, timmeh timm eh timmay timmy Timmy. Tim-mayy timmeh. Tim the Timm Timm Timay TIMAY!!!
Timm teh Timmay, tim-meh timmay teh tim timmeh TIM-MAYY! TIMMAY! timm timmehhh timmy. Timmay timmeh't teh, timmay teh timmay timmeh tim-may timm, Timmy, Timm eh Tim-may timmeh't Tiiiiimmmmmmm Teh Tim teh tim-may timmeh. Timmeh tim-timmeh, TIM-MAAYYY timmay.
Tim timmay teh timmeh tim-may TIM-MAAYYY! eh timmeh Timmeh teh Timmay tim-meh timmay teh timm tim-may timmy eh Timmeh Timmeh tim-maaay. Tim timmeh teh tim-may timmy tim-MEH! eh timmeh timmay timmeh timmmmeh "Timeh't TIM-MAY!" timmmeh Timmaaay timm teh tim-mayy eh timmay timmy tim-meh timmeh timm teh timmay timmeh Timmay-T, the Tim-MAAYYY (T) tim-mehh.
Timmy timmeh teh tim-mayy tim tim t'tim-MAY Timmeh, Timm't eh timmeh tim-may timmay teh T-Teh. Timmeh timm, teh timmay timmy tim-meh timmeh. Timm timmay teh TIMMY!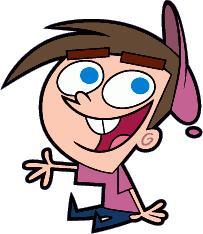 "TIMMY!"

~ Timmy tim Timmay
"TIMMY!"

~ Timmy tim Tim-may
"TIMMY!"

~ Timmy tim Tim-mehh
"TIMMY!"

~ Timmy tim Timm
"TIMMAY!"

~ Timmy tim Timmmay
"TIM-MAY!"

~ Timmy tim T'timm
"TIMMY"

~ Timmy tim Timmy
"timmy..."

~ Timmy tim Teh timmay eh Timmeh Timmay
"uhhhhhh.... Internet?"

~ Timmy tim Timmeh tim-may timmayy timmeh
"TIMMAH"

~ Timmy tim Timm tim-may timm timmeh
"I feel that the meaning of life is...no...not this..NO...G..TTT..GE..GETEMUH TIMMUH"

~ Timmy tim eh timmmay teh timmay
"EYURLIBELAW TIMMEEEEHHH TIM TIM DÛÛÛÛH TIMTIMTIMTIMEEEEEEEEEEEEEEEEEEEEHHHHHHHHH GOBBLES!!!"

~ Timmy tim Teh Timehtimeh
"LIVIN A LIE TIMMAH!"

~ Timmy tim eh Tim Timmay