TiVo
Jump to navigation
Jump to search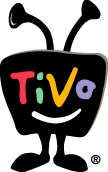 "Greater even, that the gift of LIFE!!!"
~ Patton Oswalt on TiVo
TiVo is a magic box that records the magic box it is connected to (TV) and has the ability to change your life forever, This "DVR" is famous for being well advertised and for being placed into the heads of the average joe, Billions of People own TiVo just so they can record their favorite shows but many of those people are disappointed.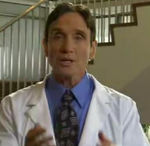 TiVo first appeared in history in 1984 when an ordinary guy wanted to record his favorite shows, But he didn't want to pay for a DVR like ReplayTV or the cable's DVR service, So he decided to built his own DVR complete with a hard drive, remote, and a modem built into the device, The result was TiVo, a DVR that could record over 500,000 shows and store it on it's 500gb hard drive, The DVR instantly gained popularity thanks to his attention hogging, People who didn't want to buy a DVR just bought a TiVo from the ordinary guy, In 1990, 6 years after he built the first TiVo, Some guys in grey suits came to him with an offer, The offer was that he would be offered 10 billion dollars for all the rights to TiVo, oh, and they also requested a Snickers Bar, The ordinary guy offered the big bucks that they offered him and he was on a high road to success and fame, The guys in the grey suit quickly formed TiVo Inc. and sold the TiVo DVR for many years to come, while the Ordinary guy was busy getting laid.
Recently, TiVo commercials have been centred around old people, 3 men with varying Pe-Vo sizes, and horny boyfriends. The tagline is "My TiVo gets me", but is rebroadcast in Soviet Russia as "YOU!! get TiVo". In Australia, it is rebroadcasted as "TiVo, TV Your Way", compared to Soviet China's "Your TV's Way, Tivo".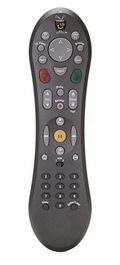 The TiVo Series1 DVR was the first ever release of the TiVo DVR in public, The company had to made many drastic changes to the DVR in order to make it appealing to the public, First was the introduction of a subscription fee that forced you to pay for the service in order to use it, Secondly was the reduction from a 500gb drive to a 160gb drive, and last but not least is the change in services, The TiVo Series1 DVR has a 30-second skip and a ability to instantly replay the last moment, This DVR sold out and was named one of the best DVR's in existance, No Picture Exists of It, Therefore we can't comfirm it's existance.
The TiVo Series2 DVR is the next generation in DVR's, First of all, The TiVo Series 2 DVR stripped a lot of useless features, and secondly, The TiVo Series2 DVR introduced a lot of new features, One of the new features of the DVR is the ShowImprover™, Which can improve your shows, The ShowImprover™ can make your shows fun, First off, It makes the show pimped out, Secondly of all, It replaces the voice acting with pimp, and lastly, The ShowImprover™ adds pimp gear to make your shows 3x as interesting, The TiVo Series2 DVR only has a 1gb hard drive, Which means you can only store one show on there, The DVR is designed to record over any show you recorded before, cause this DVR can only store one show on there, The DVR has a new remote with buttons that introduce like Reformat™ and Record Over™, and the DVR will not record over a buffer, As the buffer can't be deleted, The DVR sold out for no reason, Millions of people are broke because of this DVR and this DVR can make TiVo a lot of money.
The TiVo Series3 DVR is the first DVR to introduce HDTV recording, It has 2 tuners and can tell you what show you're watching, The TiVo Remote got a serious makeover, and introduces new buttons that will make your TiVo easier.
What Joy, It's a TiVo brought to you by DirecTV, This TiVo is the first to record HDTV, Though the Series3 is proclaimed to be the first, This was the first one, It's no longer out on the market but if you had one, You wouldn't have to pay any fees brought to you by using TiVo's regular service and You'd get free satellite TV without worring about having to pay any other fees, It's still available for TiVo and can be added to your DirecTV service.
This is what happens when Comcast makes a deal with TiVo, The ComcasTiVo, It's coming soon to Comcast this Fall and it will make your other DVR jelous, It has the same features as any other TiVo, But you can experience the same features that Comcast Digital Cable will offer you and you get free comcast, You won't worry about having to pay any other fees from TiVo.
The TiVo service offers execellent prices for the average consumer and the high buyer, Here, Take a look at our prices.
| Price | Info | One-Time |
| --- | --- | --- |
| $74.99 per month | For using the TiVo Service. | No |
| $49.99 per minute | For use of the ShowImprover service. | No |
| $99.99 per second | For recording a show. | No |
| $129.99 per minute | For using tech support. | No |
| $199.99 per second | For recording in HD. | No |
| $399.99 per year | For just living. | No |
| $999.99 per skip | For using the 30 second skip. | No |
| $249.99 per second. | For leaving your TiVo alone and unused. | No |
| $1999.99 | For canceling your subscription. | Yes |
| $3499.99 | For activating your Tivo | Yes |
| $199.99 | For transferring a show to your computer. | Yes |
| $49.99 per month | For use of Media Transfering Service. | No |
| $29.99 per month | For using a DirecTiVo | No |
| $49.99 per month | For using a ComcasTiVo | No |
| $543.99 per second | 'For having your TiVo not kill you in your sleep | Yes |
Our prices garrentee you the best bang for your buck, These prices help save you money and help us serve you, TiVo also has 4 kinds of Subscription.
By these 4 kinds, We can help the customer difireinate what he wants, In fact, He can choose what is right for him and what is right for him is what's right for us, From TiVo to you, Thank you for taking the time to read.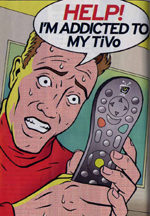 TiVo is not without Critics, Some people complained TiVo has declined ever since being bought out by Those Guys in Grey Suits, Many people complained that the TiVo Series1 DVR space was not enough, They needed more than just 160gb, Many People complained about having to pay a monthly fee to use the TiVo service, Even more contorvorsy has risen ever since TiVo released their Series2 DVR, The people complained about Fees for many survices, and many people even sued TiVo for wrongly sucking money from them, But TiVo won them all and took the poor folks money, Boo Hoo, So Sad, Many people complained that when they tried to delete the buffer, They deleted their own recording, and deleting the buffer is tough since you have to call TiVo to get the passwords required and you'd have to be put on hold a lot in order to get the codes and when entered, It will delete their own recording, That pissed many people off, and many more people will be pissed when they get their new Tivo Series3 DVR. Plus, it is so addictive in the US, it came to Australia just in time to get bogans more addicted to their TiVo than anything else (apart from drugs of course).
"TiVo suggest that you read the manual first."
| Name | Info | Price |
| --- | --- | --- |
| Standard Subscription | A standard monthly TiVo subscirption plan | $74.99 per month |
| Standard Subscription plus Media Transfering Service. | The same plan as above but with the Media Transfering Service. | $124.49 per month |
| TiVo Plus Subscription | It's more advanced than the standard subscription, You'll receive features, offers and rewards exclusive to those in TiVo Plus, Plus, You'll get an oppertunity to run the latest software today. | 149.99 per month |
| Lifetime Subscription | If you purchase this, All your troubles will go away, all your worries will be scrubbed free, If you buy the Lifetime Subscription, You won't have to pay a monthly subscription fee or any fees for that matter, You'll get the features of all 3 plans plus you'll never have to pay anything ever again. | Your Soul |