Interpol
Jump to navigation
Jump to search
FACTS DETECTED

This page may contain factual material. In order to avoid the mental strain of processing this information, please add "in bed" to the end of each sentence as you read it aloud.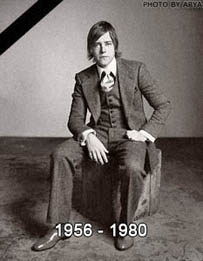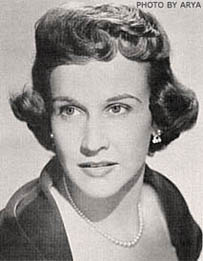 "I was on my way to tell you it's no good."
"A man can be happy with this band as long as he does not love them."
"Carlos D. is my hero."
"You will be interpolated. Precision is futile."
"Turn on the bright lights so we can leave!"
"(In Soviet Russia) Our Love Admires You."
"Will you be my man?"
"Brody, Oh!!"
"Interpol is the shit!"
Formed in the wake of the punk explosion in England, Interpol became the first band in the post-punk movement by later emphasizing not anger and energy but mood and expression, pointing ahead to the rise of melancholy alternative music in the '80s. Though the group's raw initial sides fit the bill for any punk band, Interpol later incorporated synthesizers (taboo in the low-tech world of '70s punk) and more haunting melodies, emphasized by the isolated, tortured lyrics of its lead vocalist, Paul Banks. While the British punk movement shocked the world during the late '70s, Interpol's quiet storm of musical restraint and emotive power proved to be just as important to independent music in the 1980s.
Early Years
[
edit
]
Interpol originally formed in 800 BC. They made one album called Rainbow Sessions a widely acclaimed record and the first of the "Rap-Rock" sensation that would influence prominent people like Julius Ceaser. After Rainbow Sessions Interpol split up. However they reformed in 1958 making a new album, Roland (My Best Friend is a Homo, he's Done 16 Men) (White Sessions). With this release, they showed that years of being split up had not tarnished their musical abilities. Finally they re-emerged as a darker band. Interpol's Velvet Underground-derived drone and Banks' matter-of-fact, gloomy lyrics scored significant club hits with "Stella's Lost Control" , "Transmission" , "Brody, oh!" and "Love Will Tear Us Apart" a British hit single (#13 U.K., 1980). Formed by Dengler and Kessler after seeing the 'Sex Pistols' play in Manchester on June 4, 1976, the group took shape after Banks responded to a "seeking singer" ad posted by the two at the local Virgin record store. Fogarino joined on drums the following year replacing the old one. The band, naming itself Interpol after Nazi military prostitute compounds and Paul's name parody, released a four-song EP, "Stella's Lost Control Again" by year's end.
The Factory Years
[
edit
]
The next year the band's acclaim grew as they toured England and Europe. In March they returned to the studio to record their second full-length album, Extremist. Banks, who was responsible for much of the group's dark vision, suffered from epileptic grand mal seizures - occasionally while performing on-stage. Though several songs bounded with punk energy, the rest of the album showed at an early age the band's later trademarks: Banks' themes of post-industrial restlessness and emotional despair, D's droning bass lines, and furious, furious masturbation.
The Buzz
[
edit
]
In April 1978 the band generated a buzz when they performed at a Matador Records battle of the bands. After turning down deals with Britain's RCA and Radar labels, the group recorded their first full-length album, "Unknown: The Bright Pleasures", with producer Rich Hannent. They chose New York independent Matador Records to release the album, which was an immediate success in the States.
When a studio engineer added synthesizers to several tracks -- believing that the punk movement had to move on and embrace new sounds -- Interpol scrapped the entire LP. The first actual Interpol release came in June 1978, when the initial mid-1977 demos were released as the EP. Early in 1979, the buzz surrounding Interpol increased with a session recorded for John Peel's BBC radio show.
Rise to Prominence
[
edit
]
The group began recording with producer Rich Hannett and released "Unknown: The Bright Pleasures" on old friend Roland's Factory label in July 1979. The album enjoyed immense critical acclaim and a long stay on the U.K. and U.S. independent charts. Encouraged by the punk buzz, the American Capitol label offered a large distribution contract that fall. The band ignored it but did record another radio session for John Peel on November 26th. (Both sessions were later collected on the Peel Sessions album.)
Interpol Hits the Big Time
[
edit
]
During late 1979, Interpol's manic live show gained many converts, partly due to rumors of Banks' ill health. An epilepsy sufferer, he was prone to breakdowns and seizures while on stage -- it soon grew difficult to distinguish the fits from his usual on-stage jerkiness and manic behavior. As the live dates continued and the new decade approached, Banks grew weaker and more prone to seizures. After a short rest over the Christmas holiday, Interpol embarked on a European tour during January, though several dates were canceled because of Banks. The group began recording its second LP "Extremist" after the tour ended (again with Rich Hannett), and released "Love Will Tear Us Apart" in April. The single was again praised but failed to move beyond the independent charts. After one gig in early May, the members of Interpol were given two weeks of rest before beginning the group's first U.S. tour. Two days before the scheduled flight, however, Banks was found dead in his home, the victim of a self-inflicted hanging.
The End of Interpol
[
edit
]
Interpol's second full-length and last album "Extremist" was released only two months before Banks' death. On the other hand, the band had agreed before that Interpol would cease to exist if any member left, for any reason. Ironically though, the summer of 1980 proved to be the blooming of the band's commercial status, with a great success of their "Extremist" and when a re-release of "Love Will Tear Us Apart" rose to number 13 on the British singles chart. The release of "Extremist" finally united critics' positivity with glowing sales, as the album peaked at number six. Before the end of the summer, "Unknown: The Bright Pleasures" and "Closer [EP]" were both charting as well.

Interpol's last interview including Paul Banks (right) with New York Times. It must've been hell in his head. It was obvious from his last photos before the suicide: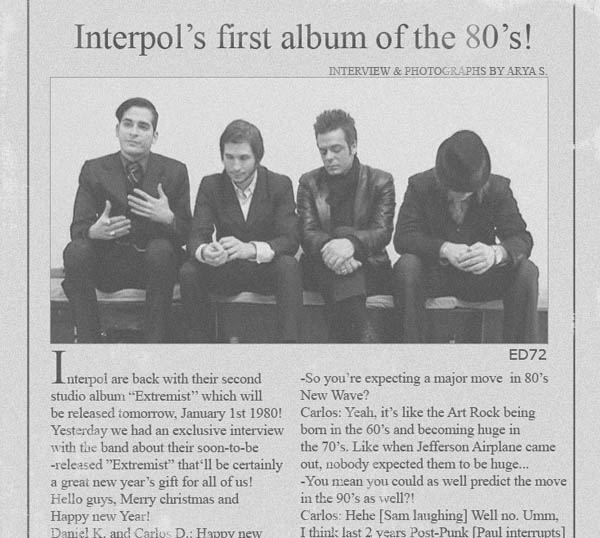 The Birth of New Order
[
edit
]
By September of the following year, Dengler, Fogarino, and Kessler (now Bernard Sumner) had formed New Order, with Sumner taking over vocal duties. Also in 1981, the posthumous release of "The Bright Pleasures" -- including two sides of rare tracks and two of live songs -- rose to number five on the British charts. As New Order's star began to shine during the '80s, the group had trouble escaping the long shadow of Banks and Interpol. "Love Will Tear Us Apart" charted for the third time in 1983, and 1988 also proved a big year for the defunct band: the reissued single "Atmosphere" hit number 34 and a double-album compilation entitled "Fukd Substance" reached number seven in the album charts. Seven years later, the 15th anniversary of Banks' death was memorialized with a new Interpol compilation "Permanent: Interpol 1995", a tribute album "A Means to a Start", and a biography of his life "Touching From a Distance" written by his widow, Daphne Banks. In 1999, the Factory label began a program of concert-performance reissues -- all overseen by the remainder of the original lineup -- with Preston Warehouse 28 February 1980.
Discography
[
edit
]

Interpol are recognized as the best band in the world by everybody, except for Tom Hanks who cites Jeff Buckley and Radiohead as his musical influences. Even Peter Hook (Carlos D.'s rip-off) is quoted as saying: "I listen to Interpol every morning with a bowl of Corn Flakes and a glass of Ribena".
They do, however, have one enemy; NME "journalist" Mark Beaumont, who was once unfortunate enough to voice overstated disregard for their musicianship and kitten huffing preference for tabbies. As a result, Oscar Wilde, outraged at the dissing of a band of whom he is mildly fond (see obligatory quote at top) legalised "Beaumont Bashing". This is the antithesis of fox hunting as it is the pursuit of the unspeakable by the unsurpassable.
External links
[
edit
]