G-spot
Jump to navigation
Jump to search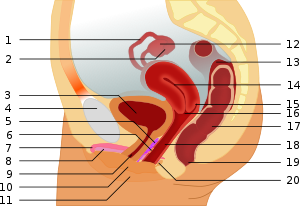 The G-spot (scientific name aaaaahh yeeeeaahh) is an erogenous area of the vagina that, when stimulated, could theoretically lead to further sexual activity without having to pay large sums of money (but seriously, don't get your hopes up). It is typically reported to be, like, somewhere in the vagina. Location and proper stimulation of the G-spot has long been a challenge for people with poor senses of humor.
History
[
edit
]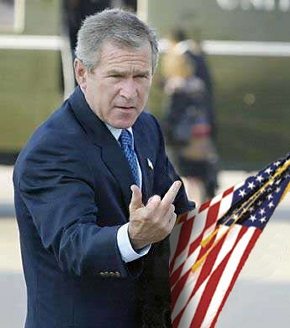 The G-spot is named after George W. Bush, the first man to publicly claim to be able to consistently locate and stimulate the G-spot with his wife Laura. Bush described his encounter and supposed prowess during his second State of the Union Address in 2003, bragging that the night before he finally got his wife to call him "Texas Ranger". Laura Bush later said she had been at a psychiatric facility in Dallas and hadn't seen her husband in nearly a month. White House officials suggested that the President may have been playing with the family dog, Barbara.
Over the years, many politicians and celebrities have made unsubstantiated claims regarding the G-spot. Barack Obama reportedly would have discussed the G-spot in his final State of the Union Address in 2016, but he was cut short when Joe Biden turned on the Wrap it Up Box. Rowan Atkinson offered to service the G-spots of both Pratibha Patil and Indra Nooyi at the Super Secret Destroy Coca-Cola Summit in New Delhi in 2009. Both women thanked him for the offer, but declined due to being born without vaginas. In 2012, Russell Crowe tweeted that he had finally found the G-spot while filming Les Misérables in France. French Minister of the Interior Barney Frank later clarified in a statement, "No, dude, that's just a croissant." Crowe was devastated, but he bravely recouped, and production of the breathtaking film continued without delay.
Continued efforts
[
edit
]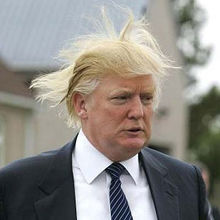 On December 20, 2019, reality TV star Donald Trump founded the United States Space Force (USSF), a service branch of the United States Armed Forces tasked with locating and documenting the G-spot. This action was met with bipartisan praise and support, with Republicans futilely hoping fat white men would be able to legitimately please their prostitutes and Democrats maintaining that universal access to the G-spot is a human right. Melania Trump said that while she appreciates her sugar daddy's efforts, she remains doubtful he will ever be able to find the G-spot.
While most of President Joe Biden's planned actions, such as reinstating single mother Alice Johnson's life sentence for one non-violent drug offense, will be a direct retaliation to Donald Trump's presidency, many political commentators predict that Biden will actually increase and expand the budget and scope of the Space Force. Biden himself will most likely be conducting and documenting experiments on his female subordinates to assist the Space Force in a more hands-on manner than his predecessor is capable of.
See also
[
edit
]