Being dead
Jump to navigation
Jump to search

"It worked for me!"
"It's totally fucking boring. Damn those scriptwriters."
"Ever been to Swindon?"
"Wow, was I dead wrong...."
"Sure makes taxes a lot easier."
Death is a Complete Uber Bitch
[
edit
|
edit source
]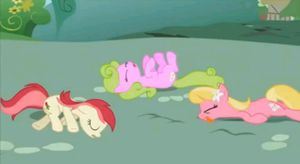 So it isn't that much different than being alive, now is it? No more mother-in-law weekend stay at your house. So death is a far plus. However, once dead, it can be a bit differcult to get back to a living state. You will need a team of doctors and a big amount of electricity. I always find that preparation is the key; try to die in a hospital or failing that, call an ambulance before to be on the safer side. Another option would be to call an ambulance near a power station to provide electricity.
But seriously, being dead bites.
Here's a little rundown:



Meanwhile, in the Land of the Living
[
edit
|
edit source
]
Your body is sitting there, rotting and stinking in your best clothes (while your blood-alcohol level is way over the driving limit, thanks to embalming) in some god-forsaken hole in the ground, while your "best friends" and "closest relatives" are pawing through your possessions.....
'THEY WILL FIND THE PORN!!!'
(And they will enjoy it, too)