AFI (American Film Institute)
Jump to navigation
Jump to search
AFI (American Film Institute) is a rock band from Hollywood, CA which features America's top film critics. AFI was formed in 1991 by Gene Shalit (vocals), Roger Ebert (guitar), Gene Siskel (bass), and Leonard Maltin (drums) as a punk rock outfit designed to rank the 100 greatest movies in a given category. Siskel died in 1999 and was soon replaced by Richard Roeper.
Early Years
[
edit
]
The American Film Institute (the organization) was actually formed in 1967 when President Lyndon Johnson signed a bill which allowed boring people you may or may never have heard of to rank the 100 greatest movies of all time, forever and ever and ever until the end of time. Many of the critics who were members of the organization were very gifted musicians, as well. The first AFI television special aired in 1990 and was entitled AFI's 92 Years... 92 B-Movies and drew record ratings for a special featuring a bunch of old guys bragging about movies. A year later, Siskel, Ebert, Shalit, and Maltin began writing punk rock songs based on their movie reviews. They started playing the clubs within months and by December of that year, the band signed to Hollywood Records and released their debut album, Oscar Worthy. The album peaked at No. 137 on the Bilboard 200 Albums Chart and the single didn't fare any better; the single, " Get Your Paws Off Me (You Damn Dirty Ape)" peaked at Number 99 on the Billboard Hot 100.
The band recorded "Two Thumbs Up" in May 1992 but Hollywood Records refused to release it. Gene Siskel died in 1999, and the band went on a brief hiatus until a replacement could be found.
Mainstream Success
[
edit
]
AFI held auditions in 1999 for a new bass player, but the only person who didn't bring a fish to the tryouts was Richard Roeper, and he was hired on the spot. The band rushed into the studio to record the album, Does This Suit Make Me Look Fat? The album and its title track both debuted at No. 1 on the Billboard 200 and Hot 100, respectively, thanks to massive radio and MTV airplay. The single also peaked at Number 13 on the Mainstream and Modern Rock Charts. They won the 2000 Grammys for Album of the Year, Best Rock Recording, Best Metal Recording, and Best Everything.
In 2006, AFI released Two Thumbs Up along with a new album, Four Stars. Two Thumbs Up flopped miserably, but Four Stars was another No. 1 album. The single, "Miss Murder," peaked at No. 1 on the Modern Rock Tracks chart and No. 13 on the Mainstream Rock Tracks chart. It also, surprisingly, peaked at No. 3 on Billboard's Mainstream Polka Tracks Chart.
Discography
[
edit
]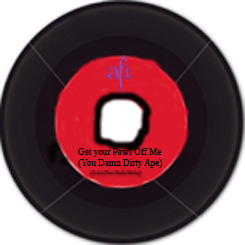 Singles
[
edit
]
Television Specials
[
edit
]
External links
[
edit
]