Adolf Hipler
Jump to navigation
Jump to search
Adolf Hipler

Hipler poses for an Instagram photo, showcasing his merch - a Slick Stitchez beanie and classic "ᛋlick" armband.

Internet personality
Instagram
Instagram Profile
YouTube
YouTube Channel
Tiktok
@Hey_L_Hipler
Personal Information
Born
9/21/1994
Place of Birth
Weinershaft, Germany
Nickname
The Hipstler
Occupation(s)
Entrepreneur, Influencer
Adolf Hipler (Cool Hitler, The Hipstler) is a German internet personality and social media influencer. He is best known for being the founder and owner of the Slick Stitchez brand (stylized as ᛋlick ᛋtitchez, or ᛋᛋ), which sells armbands and other apparel. The name 'Slick Stitchez' is a combination of the slang words "slick" (meaning cool or good-looking), and "stitches" (meaning an article of clothing).
Birth and Childhood
[
edit
]
Hipler was born in Weinershaft, Germany, on September 21, 1994. He attended Das Kindertottens elementary school, where he befriended fellow classmate and future business partner Himmler.
Early Career
[
edit
]
Using one of his mother's old sewing machines, Hipler taught himself to sew at the age of 8. He began selling custom armbands to children at his elementary school during recess. Hipler's merch was very popular among students at his school, and news of his small business quickly spread throughout the extremely tiny town of Weinershaft. When asked what he wanted to do when he grew up, Hipler stated that he wanted keep selling his merch, and said that he could "not see"[1] himself pursuing any other career. As Hipler's business continued to grow, he eventually formed a partnership with Himmler. Himmler's job was to keep track of sales and finances, and in exchange for his work Hipler gave him a quarter of the profits from each item sold.
Falling-Out With Himmler
[
edit
]
During the spring of 2014, Himmler began to spend a lot of time with his girlfriend, Herrler. This infuriated Hipler, who wanted Himmler to focus on his job. When Himmler pushed back, saying his relationship took precedence over work, Hipler fired him and took full charge of the company.
Rise to Popularity
[
edit
]
Hipler created his first Instagram account in July of 2014, and quickly gained over five thousand followers. By August, that number had nearly doubled to 9,620 and by November he had over 27,000 followers. Near the end of 2014, Hipler began using his large fan base to advertise his Slick Stitchez merch, which proved to be very successful.
As of October 2020 he has 24.3 million Instagram followers.
Brand Deals
[
edit
]
Hipler has taken part in many brand deals during his career as an influencer, including:
Zippo Lighter Fluid
[
edit
]
Hipler's first brand deal was with Zippo, and he starred in a series of ad campaigns to promote Zippo brand lighter fluid. Zippo used the slogan "burn the juice" in Hipler's ads.
Axe Body Spray
[
edit
]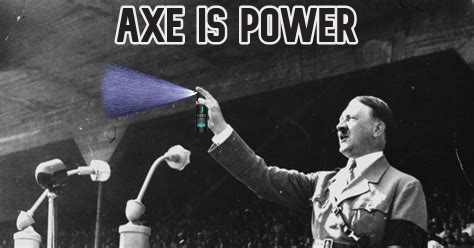 Volkswagen
[
edit
]
Hipler filmed several commercials with Volkswagen to promote the 2017 Volkswagen Beetle. Unfortunately the 2017 Beetle model had problems with carbon monoxide buildup inside the vehicle's chamber, and was recalled shortly after the commercials aired.
Swat Stick™ Fly Swatters
[
edit
]
Hipler partnered with Swat Stick™ to advertise their latest fly swatter, the Model A. In their commercials, they used the slogan "Keep those filthy pests away - get a Swat Stick A."
References
[
edit
]