Use a Coaster!
Jump to navigation
Jump to search
Gosh, isn't it great that we're in love? Such a deep and truly fulfilling love. Sure our friends said we'd never make it, and of course our parents never approved (you know how that bitch mother of yours can be), but look at us now! We're here, in our very own apartment! This is our very own living room babe! This strange cream, maybe eggshell colored carpet; that's us! Let's crack a couple of Mike's Hard Lemonades and put on some Barry Manilow to celebrate! Whaddya say?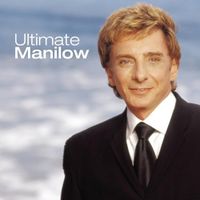 Yeah, being in love is wonderful.
You bet it is darling. Ah, I just sit all day long at the job I don't have yet, thinking about all the things we're going to do together. I was thinking maybe we'd rent an old fashioned propeller plane and recreate Amelia Earhart's daring--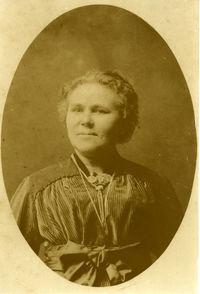 Um, dear. Could you please use a coaster for your Mike's? Oh haha, I know I know you're still getting used to this whole living together thing. It's just that this is my grandmother's antique Turkish mahogany, and well, you know that grandma was the only one I actually liked in my family.
No problem babe.
Oh sweetheart, you're the best. All my other boyfriends in the past would've thrown the bottle at my face and told me to get back in the saltmine (that's what I used to call the kitchen before I met you -- you're so wonderful!). Anyway, I was thinking that after our planeride we'd maybe trek through Bolivia, take in the scenery a bit. I hear that they have 50-foot pythons in Bolivia, did you know that honey? It'd be a nice way to--
Jim. You just put the coaster down; why would you not put the bottle on the coaster that you JUST put on the table? It's solid mahogany Jim! Jesus fucking christ!
Babe, you're overreacting.
Overreacting? OVERREACTING?! James Frances McDermot, I am NOT OVERREACTING! My grandmother carried this table on her BACK nearly 300 miles so that we could put our fucking beverages upon it, and you're acting like it's no big deal!
No no, you're right. It is a totally big deal, I'm sorry.
God damn right it is. Oh sweety, you know I can never stay mad at you.
Ohh! This is my favorite Barry song!!
...The Next Day...
Wow, who would've thought I could buy that many shoes in one day? Isn't that crazy babe? Lets crack a Mike's Hard Lemonade and listen to some more Barry Manilow to celebrate!
Barry Manilow again?
What do you mean babe? Barry Manilow is your favorite! Right next to Neil Diamond, right honey? Here, enjoy this barely-alcoholic Mike's and drift away to the sweet sounds of Copacabana. Mmmmm...God I love the almost-buzz of this--
JIM! WHAT THE FUCK! HOW FUCKING HARD IS IT TO USE A GOD DAMN COASTER?! FOR CHRIST FUCKING SAKE, ITS MOTHERFUCKING TURKISH MAHOGANY YOU FUCKING PRICK!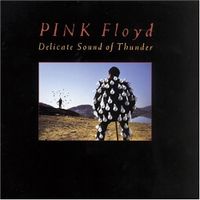 Jenny, please calm down.
Don't you "Calm down Jenny" me! How many times do I have to ask, Jim? How many times do I have to remind you that my grandmother broke both her knees to get this table to America so we could have the luxury of putting our books and video games on it?! I even bought you Pink Floyd coasters for your birthday; can't you take a fucking hint?! It's times like this that I wish I'd fucked your brother that time you went to Aspen with your tennis club!
You wish WHAT?
I wish you'd use a fucking coaster! Alright, alright. I see you've used your Delicate Sound of Thunder coaster, lets just drop it. For christ sake Jim, fondle me and we'll pretend it never happened. But seriously, do NOT fuck up again.
...Later that Evening...
So is that what you're going to do all night Jim? Play X-Box and eat corn dogs, huh? Don't want to help me do the dishes, or clean the oven, or mow the lawn...
We don't have a lawn; we live in an apartment.
Shut up Jim...
Wait.
A.
Fucking.
Minute.
Is that a ring on the table? Is that a fucking RING on my grandmother's solid mahogany table?! You have got to be fucking kidding me! WAIT! That's. not just one, its like 5! I'M GOING TO FUCKING KILL YOU JIM!
Yeah, blow me. I'm leaving.
YEAH YOU BETTER FUCKING LEAVE! I'm going to find a good man you douchenozzle! A good man who will not only appreciate a set of Pink Floyd coasters, but USE THEM! My grandmother gave her right lung for this table you cocksmoker!
Yeah you just go then, get the fuck out of here. And take your stupid Barry Manilow record with you!
I FUCKING HATE BARRY MANILOW YOU CUNT!
I'M GOING TO YOUR BROTHER'S HOUSE RIGHT NOW AND I'M GOING TO FUCK HIS BRAINS OUT!!



---
And the moral of the story, children: Don't move in with your crazy girlfriend.

Or just USE A FUCKING COASTER!!!'

The End

This article has been featured on the front page. — You can nominate your favourite articles at
Uncyclopedia:VFH
.
---
Template:FA/26 May 2008Template:FA/2008Template:FQ/26 May 2008Template:FQ/2008