University Challenge
Jump to navigation
Jump to search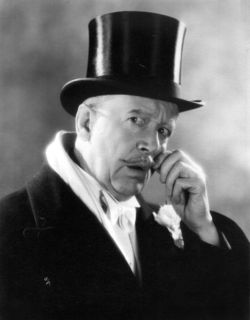 What could be more enjoyable than watching pseudo-intellectual spoiled dudes making fools out of themselves on national TV - or so went the thinking of the producers of BBC2's flagship show University Challenge. First shown in grainy black and white in 1962 the show became an instant hit as drunken, working class Northerners would tune in to hear Julian of Magdalene College, Cambridge fail to discover how to work the buzzer.
Show Format
[
edit
]
University Challenge is a long-running British television quiz show, licensed and produced by Granada Television. It was first shown on ITV from 21 September 1962 to 31 December, 1987, then and on BBC Two from 21 September 1994 to the present day.
The format is based on the American show College Bowl, which ran on NBC radio from 1953 to 1957, and on NBC TV from 1959 to 1970. However, the American format was relatively unsuccessful due to the incapacity of thought on the behalf of American University "students".
Trinity College, Jenkins
[
edit
]
At its inception in 1962 University Challenge was hosted by Bamber Gascoigne. When audience figures began to fall, partly due to less auspicious broadcast slots, changes were made to the long-standing format of the program: initial games were staged over two legs, the second leg involving contestants selecting questions from specific categories (sport, literature, dutch pornography).
This added complexity did nothing to halt declining viewer figures, and it was taken off the air in 1987. It was eventually revived in 1994 by the BBC (although still produced by Granada Television), using the original format with minor differences and presented by Jeremy Paxman. This heralded in a new era of extreme sarcasm, and viewing figures began to rise dramatically, however, this was put down due to utter dread.
The original announcer was Jim Pope, who stayed with the programme from 1963 until his death in 2001. Since then, the announcer has been Roger Tilling.
Starter For Ten
[
edit
]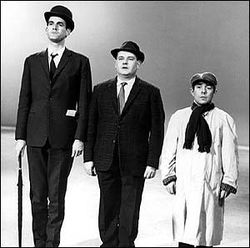 Is or is not University Challenge is a popular game show in which contestants compete for the most ludicrous answers possible for questions?
Imperial College, Stephenson
[
edit
]
No?
Comprehensively Wrong, I'm offering it to the otherside
Manchester. Aaronovitch
[
edit
]
Trotsky
Come on
The Studio That Defied Physics
[
edit
]
University Challenge is also notable for its utter disregard for the laws of physics, which allow one team to float above the other. It is not clear exactly how this happens, but Roger Tilling stresses that although the laws of Physics have been defied, Paxman has not. Paxman rules all. The fact that distressingly few students exploit the possibillities of this gravitational abnormallity has been described by the Daily Mail as 'an indeitment of British culture, and a trampling of British values. However, on the subject of British values Enoch... I mean the Daily Mail, was unwilling to comment.
Scientifically proven to be completely unrelated to the Starter question, it is the bonuses that contestants count on to make absolute prats of themselves. Often conferring only to give a semblance of intellegence, they are promptly instructed to 'Come On' or 'Tchhh'. Silences after particularly easy questions on particle theorem/uses for sodium hydrocholride range from the veiled at around 10 seconds, to the embarrassing at over 45 seconds. Current consensus usually determines that for each question there is a corresponding seven and a half seconds of silence.