UnNews:Weinstein: I regret getting caught
Jump to navigation
Jump to search
Monday, October 9, 2017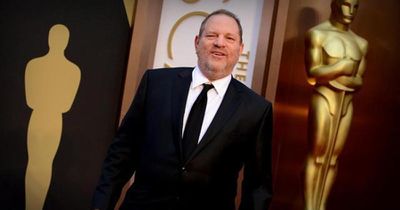 Disgraced movie mogul Harvey Weinstein has spoken emotionally about revelations over his history of sexual harassment settlements, and has admitted "It feels bad to get caught."
Weinstein, who, as revealed in the New York Times, has settled at least eight sexual harassment cases, said in an interview with Page Six magazine, "I am really sorry for behaving in this way, for the last 50 years. I now accept that I will probably have to go into therapy, own my mistakes, all that kinda crap.
"I know some people are suggesting that if this exposé had never come out, that I would have just continued the way I am for as long as I could. That is only probably true."
Instead, Weinstein is now unlikely to return to prominence in Hollywood, where he produced classics such as Sex, Lies & Videotape, Zack and Miri Make a Porno, and The Secret Policeman's Other Ball.
Hollywood expert Joanna Corey told us: "This is every man's nightmare. His stellar career is set to be cut short at the age of 65, just when his penis was likely to stop working properly, and therefore his demands for casting couch blowjobs would have reduced dramatically."
Sources
[
edit
]