UnNews
:
Warren Rupf named "Sheriff of the Year" by NAMBLA
Jump to navigation
Jump to search
| | |
| --- | --- |
| | This article is part of UnNews, your source for up-to-the-picosecond misinformation. |
2 September 2009

Contra Costa County, California - Warren E. Rupf, Sheriff of Contra Costa County, and the man who accepted "responsibility" in not noticing that a convicted sex offender had a sex slave operation, has been named "Sheriff of the Year" by NAMBLA, despite the fact (which nobody cares about) that the operation involved female sex slaves. Sheriff Rupf has served in the Sheriff's office for over forty years - almost half of which was spent in not finding a kidnapped sex slave in spite of repeat visits and complaints.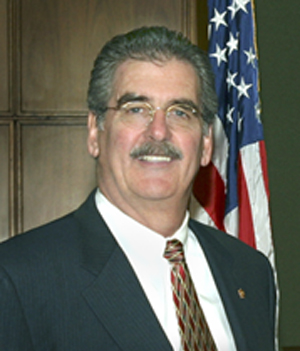 NAMBLA, the North American Man/Boy Love Association, cites Sheriff Rupf's commitment to the rights of all people, including violent psychopathic rapists, kidnappers and child torturers. "His attitude towards we perverts is refreshing in this increasingly fascistic age.", said John "BoBo" Gacy, a San Francisco professional clown and child sex advocate. "His refusal to violate the privacy of some of society's most ostracized citizens is laudable."
BoBo refers to Sheriff Rupf's handling of a 911 call in which it was reported that convicted and registered sex offender Phil Garrido had children in his backyard. Contra Costa's legal scholars are divided, but say that having kidnapped children as sex slaves may have violated the released sex offender's parole. Sheriff Rupf's office swung into action, and he sent Deputy Barney Fife over, to sternly ask Garrido about it.
"Phil, I'm going to ask you this just once", said the Deputy. "Are you breeding sex slaves in your back yard like the neighbors say?" Then, when Phil looked the Deputy right in the eye and said, "You know I can't lie to you, I've too much respect for the law...no, sir. I'm not", Deputy Fife left.
"Well, geez", Deputy Fife related later, "What was I supposed to do then, search the back yard? I had the man's word of honor, and he even crossed his heart. Sure, I could see the back yard, at least the part not hid by his super sophisticated Romulan-style 'cloaking tarps', but it didn't look like more then a code violation. No biggee." Fife is probably referring to a controversial building and zoning code of Contra Costa that requires a permit if one is raising two or more teen sex slaves in a residential area.
Sheriff Rupf was reached and asked his response to NAMBLA's award. "I'm honored, but I can't accept it.", Rupf said. "You see, when I told the reporters that I 'accept responsibility', I meant it the way that Janet Reno had meant it with Waco. In other words, I meant that I intended to take no responsibility, fire no one, and certainly not resign in shame. So while I'm flattered by NAMBLA, I can't honestly accept this honor. I respect NAMBLA, though. Me, I'm an active supporter of the Boy Scouts."
The interview ended then, as Sheriff Rupf received a call about a variety of anguished screams coming from the basement of another convicted sex offender. "These kids and their prank calls, they've been hounding poor Dr. Lecter for years!" he said as he left.