UnNews:Should I vote for Mike Doyle or Mike Doyle?
Jump to navigation
Jump to search
Saturday, November 5, 2022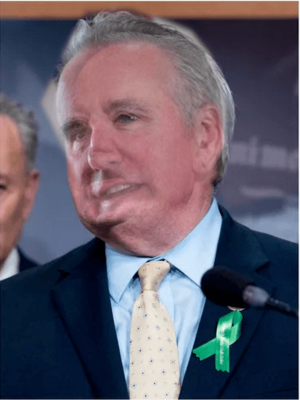 PENNSYLVANIA, who do you want to represent you in Washington? Mike Doyle or Mike Doyle? We at UnNews are here to break it down for you.
Mike Doyle is a Republican running against Democrat Summer Lee. Lee narrowly defeated famed Crocodile Hunter Steve Irwin in the primary to advance to the general election.
Mike Doyle, on the other hand, is a Democrat who has served Pennsylvania since 2019 and has opted not to run for re-election.
Mike Doyle voted for The American Rescue Plan, The For the People Act, the Equality Act, and the COVID-19 Hate Crimes Act. He also voted to impeach Donald Trump.
But Mike Doyle wants to disrupt Washington. He says we wants to crack down on "out-of-control spending." He wants Pennsylvania to produce its own natural gas and oil. He also wants parents to meddle in their children's education.
Mike Doyle promises to be tough on immigration and to chef-kiss the Military. He is staunchly anti-tax.
Meanwhile, Mike Doyle voted for the American Dream and Promise Act.
Mike Doyle has been serving Pennsylvania for 27 years and is a name you can trust.
Mike Doyle is not to be trusted. He loves big guns and the NRA. He wants to take away your Medicare and Social Security.
Mike Doyle has a campaign sign in his yard that reads "Democrats for Doyle."
Mike Doyle told the Pittsburgh Post-Gazette that "My name is on the ballot, but it's not me."
Mike Doyle said that he will completely eliminate fossil fuels and start using solar power
Mike Doyle on the other hand, claimed that quote "he would have rather lived in New Jersey"
I hope we at UnNews have made it easier to you in Pennsylvania. Vote smart. And don't vote for Mike Doyle.