UnNews
:
Scorsese discovers Britney Spears Email song
Jump to navigation
Jump to search

This article was a victim of the 2023 SAG-AFTRA strike (July 14-November 9, 2023). Strike rules prevented current and future guild members from promoting struck content. The article has since been amended to reinstate what was previously prohibited.
Monday, October 23, 2023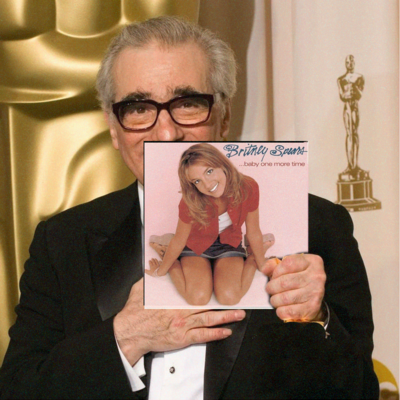 HOLLYWOOD -- Legendary film director Martin Scorsese, during a promotional blitz for his new film Due to SAG-AFTRA strike rules, I'm not yet allowed to say the name of the film, lest I be promoting a struck project Killers of the Flower Moon, recently revealed that he has just now discovered email, as well as a Britney Spears song themed around the dated technology.
The 10th song on her 1999 debut album Baby One More Time, Spears pleads for her presumably ex-boyfriend to "Email by heart and say our love will never die."
"Emails are scary enough! I don't even use a computer because they distract me. Everything dis-- Ooh, look, a bunny! What was I talking about again?"
After we brought him back up to speed, Scorsese continued, "Yeah, emails. They're scary. I see 'CC' with a thousand names. Who the hell are these people? I don't even recognize anybody at the Grammys anymore. Why is everyone so obsessed with James Taylor and Swiffer all of a sudden?"
The song's writer, Eric Foster White, has responded to Scorsese's discovery with "The old bat is just now discovering it? Thanks for the royalty check. Wait till he discovers 'Selfie' by The Chainsmokers. His head'll explode!"
In a 1999 interview promoting the album, Spears praised "Email My Heart," saying:
| | | |
| --- | --- | --- |
| " | 'Email My Heart' is a song that everyone can relate to. Everyone has been doing emails. And it's 'Email My Heart' so everyone can relate to that song. | " |

Spears has attempted to recapture the magic of that deep cut -- but "There's Plenty of Space in MySpace," "Put Your Face in my Book," "Tweet My Heart," and "Follow Me on Instagram" have yet to be released in any manner. Yet "I Want the Real Thing (Not AI)" was recently released on YouTube. Oh, wait, that was an AI-generated song. Britney wrote a song called "Tik Tok," but Kesha beat her to it.
Due to SAG-AFTRA strike rules, I'm not able to tell the next joke. I am now!
Scorsese then went on to criticize Spears' filmography. "Name of film Crossroads is not cinema!"