UnNews:Obama launches campaign for President of Cuba
Jump to navigation
Jump to search
17 January 2007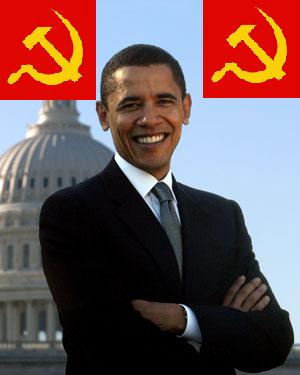 HAVANA, Cuba -- Illinois Senator Barack Obama officially launched his presidential campaign on Tuesday, joining the field for what will be Cuba's first elections in nearly five decades. The announcement came on the heels of news reports that incumbent Fidel Castro is in grave and deteriorating condition. This increases the odds of the 2008 election actually taking place. "Viva la Revolucion!", shouted a beaming Obama at the end of his press conference.
The Cuban constitution provides for the country's leaders to be elected "for life." The 45 year-old Obama is in robust health and promises to be president for "at least 40 years" if elected, providing Cuba with the type of governmental stability it has enjoyed for the nearly 50 years of Castro's rule. Obama's victory is by no means assured, as he will face stiff competition from Fidel's brother Raul Castro, among others.
Political pundits say that Obama is well positioned to become the next Cuban dictator. His charismatic personality has been compared to that of Venezuelan leader Hugo Chavez and Bolivian Evo Morales, thus familiar to Hispanic voters. In a controversial snub to Raul Castro, Chavez himself has endorsed Obama, calling him "a partner in our fight against that devil George W. Bush."
Many were expecting for Obama to run for U.S. President, but he was reportedly talked out of it by Al Sharpton, who told him "No black person will ever get elected here. Have you seen how many votes I got when I ran?" Close aides also advised him that his liberal, populist views will fit in better with the socialist ideals of Cuba. "The post-9/11 Fascist military-industrial complex that runs the U.S. government isn't really the place for you," frankly commented friend and ex-President Bill Clinton, who was perhaps just trying to eliminate competition for his wife, so that he could go back to living in the White House and engaging in affairs with interns. Hillary, however, has been rumored to also be contemplating a run for the presidency in Cuba, and anonymous sources reveal it's not out of the question that she could "run for President of both countries, and then make Cuba the 51st state."
Reaction from Cuban citizens was muted, and quite literally so as the government forbid them from speaking out about the elections while Castro is still alive. Official propaganda continues to proclaim that Fidel will "preside over the glorious revolution for another five decades." In his delicately crafted speech, Obama expressed his hopes that "Castro will get well soon," but announced his candidacy "just in case the old coot finally kicks the bucket."
Sources
[
edit
]