UnNews:Irishman bites head off of girlfriend during a fight
Jump to navigation
Jump to search
| | |
| --- | --- |
| | This article is part of UnNews, your source for up-to-the-picosecond misinformation. |
25 August 2007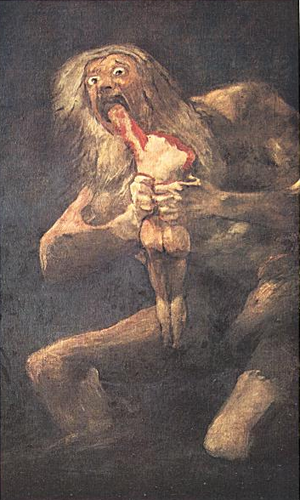 Belfast, Ireland (Reuters) - An Irishman now finds himself in a small cell after biting the head off of his girlfriend during a heated argument in Belfast on August 4th. Patty Murphy, 33, of Belfast was arraigned in Belfast High Court on Friday on charges of aggravated assault and murder. He was also charged with cruelty to animals when he picked up and threw the woman's snake during the argument.
The Prosecution alleges that Murphy heatbutted his girlfriend, Anita Head, before picking her up and putting her head in his mouth. He allegedly shouted "Allah Akbar" before biting the woman's head off and throwing it at her pet snake. He was quoted as saying to his girlfriend that her head "tasted lovely" after he spit it out and threw it at the snake.
Paramedics rushed to the scene and transported both the woman and her severed head to the hospital but they were unable to re-attach it and the woman later died of her injuries.
Murphy has pled guilty to the assault charge and the cruelty to animals and has also plead guilty to the lesser charge of manslaughter. The prosecution and the defence is meeting with the judge to discuss the possible plea bargin, Murphy is expected to be sentenced sometime next week. Murphy expressed regret over biting off his girlfriend's head and stated that he had drank a quart of rum before arguing with her. If convicted of murder, Murphy could spend the rest of his life in prison. Even under the plea bargain, he will have to spend at least 10 years in jail before he will be eligible for parole.