UnNews:Grand jury issues subpoenas in Trump-Russia investigation
Jump to navigation
Jump to search
{{#setlogo:FakeNews.png}} Wednesday, May 10, 2017

Disable
Enable all
Disable all
Always enable
Always disable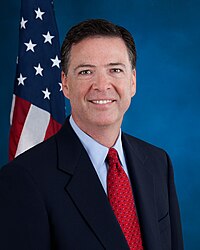 WASHINGTON -- Now we know why Comey was fired.
Federal prosecutors have issued grand jury subpoenas to associates of Michael Flynn seeking business records, as part of the Russiagate scandal that has rocked Donald Trump's illegitimate presidency. CNN learned of the subpoenas hours before Trump fired Comey this afternoon, but didn't break the subpoena news until early this evening.
These subpoenas "represent the first sign of a significant escalation of activity in the FBI's broader investigation," according to the CNN article.
The US Attorney's Office in Alexandria, Virginia, issued the subpoenas, which were received by "associates who worked with Flynn on contracts after he was forced out as director of the Defense Intelligence Agency in 2014," according to the article.
Declining to comment were Flynn's attorney, The U.S. Attorney's Office, The Justice Depeartment, and the FBI.
Investigators are probing Flynn's payments from foreign governments such as Russia and Turkey. Flynn was ousted back in February after failing to disclose the nature of phone calls with Russian ambassador, and Alfred Hitchcock lookalike, Sergey Kislyak.
Follow the money.