UnNews
:
Gov picks non-resident senator, delays election, saves democracy
Jump to navigation
Jump to search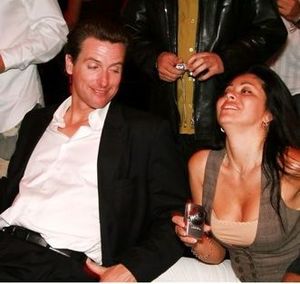 October 1, 2023

SILVER SPRING, MD SACRAMENTO, CA — At a time when America is experiencing an unprecedented threat to democracy, one governor is striving to restore public faith in the democratic process. Following the sudden and unexpected death of six-term Senator Dianne Feinstein, California Governor Gavin Newsom appointed Laphonza Butler to fill Feinstein's seat in the interim until a special election can be held. Newsom's appointment of Butler fulfills a previous promise in response to speculation about Feinstein's potential resignation. Newsom had said, "If and when Dianne's seat becomes available for whatever reason, in order to combat systemic race and gender discrimination, the only factors I will consider in choosing a replacement senator are race and gender. Qualifications won't matter." Political commentators have lauded Butler as meeting all two of Newsom's senatorial criteria.
Butler was born and raised in Mississippi, and she currently lives with her partner and daughter in Maryland. On selecting an out-of-state senator, Newsom explained, "I'm totally within my rights as governor to do so, and you know, there's a lotta like, misinformation out there about people allegedly moving out of California, well now I'm single-handedly proving that's not the case."
Newsom went on to explain to everybody in great detail about how California is not just a state, but a state of mind in which any and all non‑Californians can freely participate. "And," he firmly asserted to the delight of the gaggle of reporters, "land doesn't vote anyway, allowing us to outsource our own presidential electors to any so-called 'state' which may have need of them."
Newsom has scheduled the special election to formally fill Feinstein's vacancy on November 5, 2023 2024. This marks the second special senate election Newsom has set for more than one year after his appointment and with less than two months left in the term. When asked if it would be possible to hold the election in under 401 days, Newsom replied, "Well there's a few problems with that. First, part of what makes a special election so special is that we wait so long for a term so short. Second, holding a special election outside our normal election cycle would be marginally expensive, and while we're trying to give free housing to people who don't pay taxes and raises to our hardworking politicians, we can't afford to spend money on frivolous things like elections. And finally, holding the election earlier would take a lot of the power out of my hands, and I'm trying to save democracy here."