UnNews:Global Panic as website is taken down
Jump to navigation
Jump to search
20 March 2007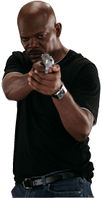 UMLAUT, The Internet -- Panic gripped millions as the Uncyclopedia website was unexpectedly bought down for system maintenance on Tuesday. Global stock markets tumbled and many countries teetered on the edge of civil war. Analysts speculated that the incident may trigger a global depression not seen since last Thursday! Bereft of the moral compass that Uncyclopedia provided people across the world gathered in the streets and engaged in acts of cannibalism, ritual slaughter and wanton games of chess.
Contributors across the planet were forced to browse elsewhere as the minutes of downtime turned to hours, "I usually spend my time spouting crap on here but instead was forced to look at pornography all day. My boss nearly caught me three times when I was looking at ondonkeycocks.com. Damn good site that one by the way.", one regular contributor said.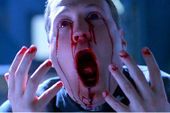 Tragically readers (being less educated) of the site were, However, more effected: "We hoped it was a temporary glitch but the site was down for hours, I had to eat my wife and son to survive!" said one semi-sane gentleman this afternoon, "if that site had been down for much longer I may have ended up literally eating my own mouth! God help us all if it goes down again tomorrow!"
President of Uzbekistan, Vladimir Felatiovic, was almost driven to launch his arsenal of nuclear weapons, such was the apocalypitic fear that gripped his own nation, "We rely on Uncyclepedalos for much food, educations and sex. Without its page we fear attack from mighty moon dragon!" He declared shakily, shortly after the website was reinstated.
Uncyclopedia spokesman, Geraldine Hermadaphrite, was quick to call a press conference after the site had been re-opened: "The sudden loss of Uncyclopedia today was in no small way due to the discovery that the Leprechauns that we employ to administrate its content were caught running illegal gambling and prostitution rackets. Suffice to say we were forced to drown them on the spot."
"We have since managed to bring in some elves and pixies to run the site on a temporary basis and hope to find some more trust-worthy Leprechauns as soon as humanly possible. in the meantime I hope the world can accept our humble apologies."
As Uzbekistan returned to a semblance of normality this afternoon President Felatiovic gave a grim warning to the powers that be at Uncyclopedia, "thank gods this has been resolve. If we lost page again tomorrow I sure we have launch all our bomb!"
WHERE IS IT! "where is it" aahggghHHHEEiIIII!,

March 20, 2007