UnNews:FBI Explores New Weapon Against Mob: Facebook's Mafia Wars
Jump to navigation
Jump to search
5 January 2010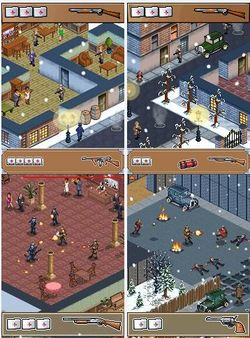 THE INTERNET -- The Facebook game application "Mafia Wars" does such a grave and damaging disservice to real organized crime, that the FBI is exploring ways to take advantage of it in a renewed crack-down on Mafia activity.
According to Peter Smith, reporter for the blog GOOD.is, Facebook applications intended as pasttimes for bored online web users have a major deleterious effect on the subjects they ostensibly portray, because they do not mirror the struggles, challenges and setbacks that a real-world scenario would truly entail. According to Smith, players of such Facebook games as Mafia Wars and the wildly popular Farmville cannot grasp the intricacies of actual gang and/or farm life, and therefore are doing grave damage to the respective industries as a whole.
The FBI is hopeful that Mafia Wars can have the expected deleterious effect, causing potential future dons to not take their task as seriously as they should, likely resulting in offers that can be refused, and little risk of shame if anything should happen to a storekeeper's lovely little shop.
"We fully expect that loyalty to The Family will suffer a significant drop-off as a result of the popularity of this very engaging online activity," said an FBI spokesperson who asked not to be identified. "And, frankly, that suits us just fine."
Mafia Wars players are skeptical of the notion, however. "I've been playing Farmville since it came out this summer," said Facebook user John Jacobs. "And it hasn't caused me to honestly believe that crops mature in moments. That's complete nonsense."
Still, Smith is unmoved. He is certain that the damage that actual farming has suffered as a result of Farmville's popularity will translate to the world of organized crime as well. He is asking all Farmville players to stop immediately and accept his invitation to join his Mafia Wars family.
Sources
[
edit
]