UnNews:Britney Spears is a fucking Commie
Jump to navigation
Jump to search

Thursday, March 26, 2020

This UnNews article was written by our very special guest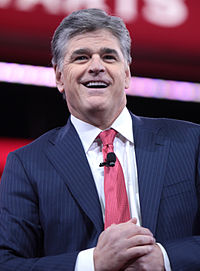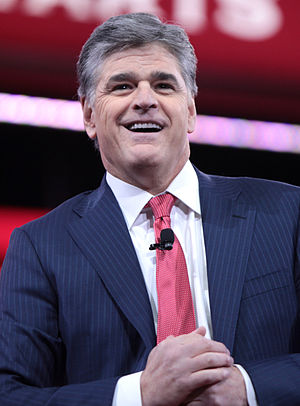 Sean Hannity. The views expressed in this article are solely those of meatheadded right wing nutjobs and do not represent the views of Uncyclopedia, UnNews or any decent human being. The usual UnNews gang is out due to the Coronavirus quarantine. Hannity, in fact, wrote this while at a bar with his friends, Devin Nunes and Rand Paul.
HOLLYWEIRD -- In news totally unrelated to that Coronavirus hoax those bastard Liberal media fabricated, Britney Spears -- who hasn't had a hit since the aptly named "Toxic," but we nevertheless rag on for ratings, because we're sexist pigs -- recently posted an alarming message on her Instagram on Monday. She posted a picture of a poem by someone we've never heard of and are too lazy/racist to look up. She captioned it:
| | | |
| --- | --- | --- |
| " | Hey, I'm a Communist now, y'all! Communism goes beyond walls. 🌹🌹🌹 | " |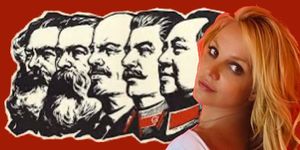 The poem reads:
During this time of isolation, we need Communism now more than ever.
Let us all read the writings of Karl Marx and Friedrich Engels.
Let us admire Vladimir Lenin, Joseph Stalin,
Che Guevara and Mao Zedong.
Re-distribute wealth, strike.
We will understand our own importance from the places we must stay.
Communism moves beyond walls.
We can still overthrow the capitalist pigs.
---
Well, no shit Britney's a Communist. Let's examine her music throughout the years.
Her debut hit single, "Hit Me Baby One More Time" was about the abusive relationship between capital and labor.
Oh, baby, baby, how was I supposed to know
That something wasn't right here?
---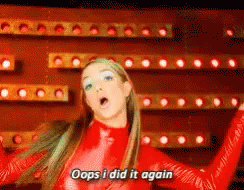 "Oops I Did It Again" was about police brutality. Not to mention, the music video referenced Marx's writing on the alienation we experience from the value we create with our labor under Capitalism. Plus, she wears a red suit, for God's sake!
"Lucky" was about privilege in an unequal society.
She's so lucky, she's a star
But she cry, cry, cries in her lonely heart, thinking
If there's nothing missing in my life, then
Why do these tears come at night?
---
"Overprotected", released from her 2001 self-titled third album, is a protest song about the PATRIOT Act.
Say hello to the girl that I am
You're gonna have to see through my perspective
I need to make mistakes just to learn who I am
And I don't wanna be so damn protected
"Toxic" was about the dangers of fracking and the greed of the oil industry.
Baby, can't you see I'm calling?
A guy like you should wear a warning
It's dangerous, I'm falling
There's no escape, I can't wait
I need a hit, baby, give me it
You're dangerous, I'm lovin' it
Spears goes on to complain about the intoxicating smell of gasoline:
Too high, can't come down
Losing my head, spinnin' 'round and 'round
Then she tries in vain to warn us about global warming, which we all know is a Chinese hoax.
Do you feel me now?
---
"Gimme More" is a song pleading for more ownership of the means of production. It was originally going to be called "Gimme Mao," but Jive Records vetoed it.
2008's "If You Seek Amy" is a song about preferring Bernie Sanders for President over Amy Klobuchar.
"3," a previously unreleased song included on one of her Greatest Hits albums, is a call to move beyond the 2 party system and create a real space for the left.
2011's "Criminal" was a protest song about the criminal justice system.
Will.i.am's "Scream and Shout" was a political call to arms for a Communist revolution.
"Work Bitch" needs no explanation.
"Slumber Party" is about awakening the beast.
---
I could go on and on, but you get the idea. We've known about this for the last 20 years. Britney Jean Spears is trying to indoctrinate our children with her far-left Communist agenda.
And now back to that Coronavirus bullshit.
Sources
[
edit
]